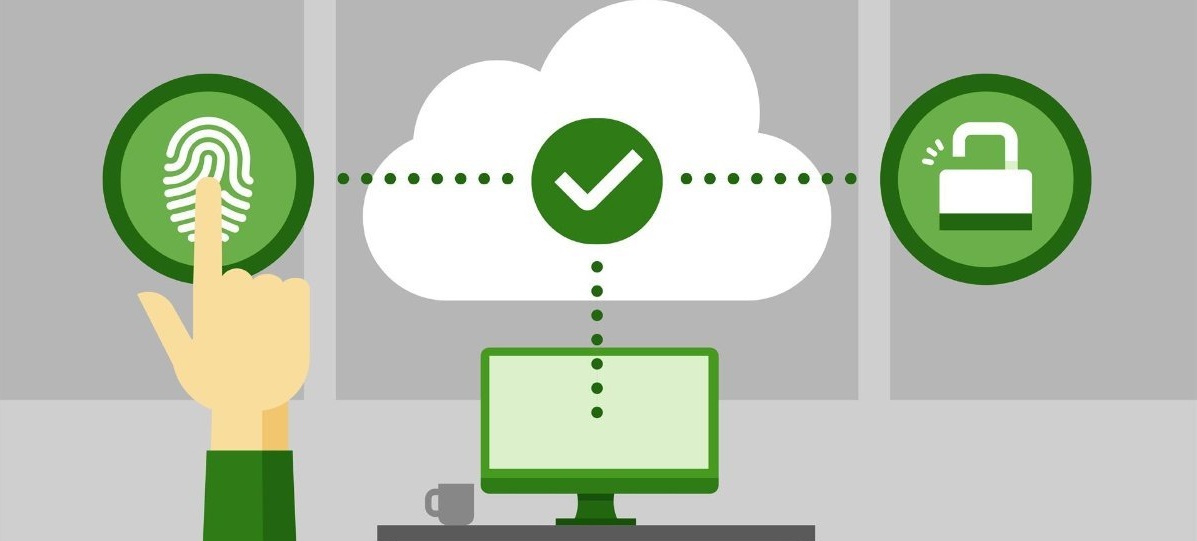 14 Core Benefits of Cloud Computing That Will Catapult Your Business Performance
The tech environment is constantly developed and with the omnipresence of the Internet, the advances in computing development mean that anyone can access the world's best technology while sitting at home sofa.
Almost all companies, small or big – doesn't matter, shift their focus towards considering appropriate procedures to handle and manage new technologies within their existing ecosystem.
Cloud computing entirely relies on the virtualizations of software and hardware and its service-focused architecture and several other value-added services.
Whether you want to store, back up, recover data, develop new apps/services, hosting blogs/websites, deliver software on demand, streamline video/audio, analyze data for patterns and make predictions like never before, using some of the cloud services such as Software as a Service (SaaS), Infrastructure as a Service (IaaS), and Platform as a Service (PaaS), are worth considering.
Benefits of Cloud Computing
This approach offers your business many advantages. It enables you to set up what is essentially a virtual office to provide you the flexibility of connecting to your brand anywhere, any time. With the growing number of web-enabled devices like smartphones and tablets used in today's business ambient, access to your data is even easier.
There're many benefits of cloud computing for business, including.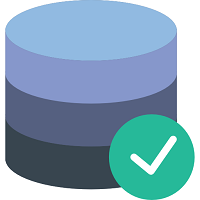 1. Mobility
It enables mobile access to corporate data via smartphones and devices, which, considering over 3.3 billion smartphones are being used globally today, so it's an excellent way to ensure that no one is ever left out of the radar.
Team with busy schedules, or anyone who lives a long way away from the office, can use this functionality to keep instantly up to date with clients and co-workers.
Using the cloud, you can offer conveniently accessible info to sales staff who travel, freelance employees, or remote employees, for better work-life balance. Therefore, it's not surprising to see that companies with employee satisfaction listed as a priority are up to 25% more likely to expand cloud usage.
2. Collaboration
If your startup has two employees or more, you should be making collaboration a top priority, since cloud computing makes collaboration a straightforward process.
Team members can see and share information securely and easily via a cloud-oriented platform, like Office 365. Some cloud services even provide collaborative social spaces to connect employees across your company, therefore increasing engagement and interest.
Collaboration may be possible without a cloud-computing platform, but it'll never be as easy, nor as effective.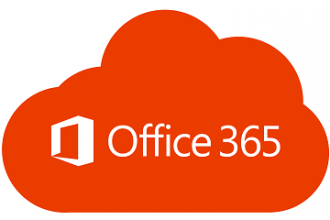 3. Scalability
Different enterprises have different IT needs – a large enterprise of 1000+ employees won't have the same IT requirements as a startup. Using a cloud is an excellent solution since it enables an enterprise to scale up/down efficiently and quickly their IT departments, according to businesses' demands.
Cloud-based systems are perfect for companies with growing or fluctuating bandwidth demands. If your business demands increase, you can quickly increment your cloud capacity without investing in physical infrastructure.
This stratum of agility can give CEOs using cloud computing a real advantage over rivals.
This scalability eliminates the risks connected with in-house operational problems and maintenance. You'll get high-performance resources at your disposal with the right solutions and zero up-front investment. Scalability is probably one of the greatest advantages of cloud computing.
4. Disaster Recovery
Downtime in your services means less productivity, revenue, and brand reputation. But while there may be no way to prevent or even anticipate the disasters that could potentially harm your business, there's something you can do to speed your recovery.
Cloud-based services provide fast data recovery for all types of emergency scenarios, from natural disasters to power outages.
While 22% of cloud users claim disaster recovery in four hours or less, only 8% of non-cloud users could claim the same. In a recent survey, 42% of IT CEOs said they plan to invest in or improve cloud-based disaster recovery platforms.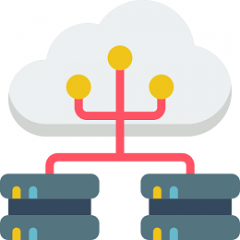 5. Data Security
One of the major concerns of every IT executive, regardless of size and industry, is the security of business data. Data breaches and other leaks can devastate a business's revenue, customer loyalty, and brand image.
Cloud has many advanced security features that guarantee that data is securely stored and managed. Cloud storage providers incorporate baseline protections for their systems and the data they process, such as access control, encryption, and authentication.
From there, most companies supplement these protections with added security measures of their own to support cloud data protection and tighten access to sensitive info in the cloud.
6. Flexibility
Flexibility covers a wide array of solutions. From storage space to bandwidth flexibility, your startup must access its needs and see how the cloud can meet them.
One of the instant business advantages that cloud systems offer is the improved flexibility of both in-house and remote employees. Document storage in the public cloud enables employees to collaborate more efficiently and work on any platform.
Any Internet-enabled device can access cloud-based tools, which is extremely useful for mobile or remote workforces. Your staff can work at any time and in any time zone without restriction.
The flexibility of server loads is another pros of cloud computing. Also, you can turn up capacity when you expect more traffic to your site and turn it back down when you don't need it as much.
All these solutions let you to better adapt to client needs without spending much overhead. You don't have to install additional programs or new hardware that take up large amounts of space.
The accelerated integration streamlines your operations, making increased accessibility, and decreasing your dependence on local software or hardware.
7. Updated Software
With Software as a Service, the latest versions of the applications needed to run the business are made available to all clients as soon as they're released.
Instant upgrades add new features and functionality into workers' hands to make them more efficient.
Plus, software upgrades are typically released quite frequently. It's in contrast to homegrown or purchased software that might have major new releases only once a year and take significant time to roll out.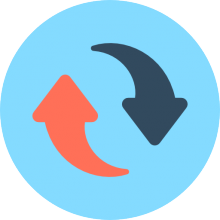 8. Sustainability
Being green is today more important than ever, and with this platform, your business can minimize its carbon footprint.
This platform doesn't need investment in energy-intensive physical servers, which can become a costly affair for both your wallet and the earth's environment.
One of the biggest cloud computing benefits is reducing the paper waste and relying on virtual services instead of hardware. Also, since this system promotes remote working, you can potentially minify emissions related to your employee's daily commute.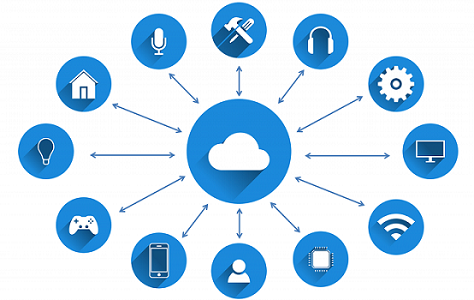 9. Quality Control
There're few things as detrimental to the success of a business as poor quality and inconsistent reporting. In a cloud-based service, all documents are stored in one place and in a single format.
With everyone accessing the same info, you can maintain consistency in data, avoid human error, and have a clean record of any updates and revisions.
On the other hand, storing data in silos can lead to employees unintentionally saving different versions of documents, which makes confusion and diluted data.
10. IoT Readiness
When unified with headless content management, cloud architecture enables businesses to embrace the IoT environment more rapidly, and at a lower cost. This is pivotal as practically everyone has access to smartphone devices.
By adopting the cloud, you can interact with your consumers or internal staff on any platform, as and when needed – and be capable of delivering a more personalized experience, which is one the main cloud computing advantages in today's high-tech business.
11.  More Focus on the Business
More and more companies realize that running an IT department isn't their core competency, they are better doctors, lawyers, or constructers.
Using cloud services, either in the form of a single app or their entire datacenter, is often more cost-effective, more reliable, and allows them to reallocate their limited resources to boost their business.
12. Insight
Hidden with the billions of bits of data that surround your client transactions and business operations are pieces of invaluable, actionable info waiting to be identified and acted upon.
Of course, sitting through that data to find these parts can be very tricky, unless you have access to the proper cloud-computing solution.
Many cloud-based storage platforms offer integrated cloud analytics for a bird's eye view of your data. With your info stored in the cloud, you can easily incorporate the tracking mechanism and create customized reports to analyze data organization-wide. From those insights, you can improve efficiencies and build action plans to achieve business goals.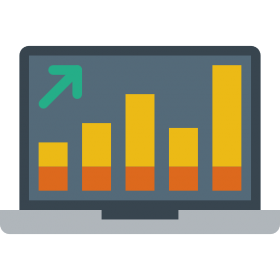 13. Loss Prevention
If your company isn't investing in cloud-computing services, then all of your valuable data is inseparably tied to the office computers.
This may not seem like trouble, but the reality is that if your local hardware experiences are an issue, you might end up permanently losing your data.
This is a more prevalent issue why computers can malfunction for many reasons, from viral infections, through age-related hardware deterioration, to simple user error – or despite the best intentions, they can be stolen or misplaced.
If you aren't using the cloud, you're at risk of losing all the info you had saved locally. With the cloud-based server, however, all the data you've uploaded to the cloud remains safe and easily accessible from any device with an online connection, even if the PC you regularly use isn't working.
14. Business Flow
Protecting your systems and data is a crucial part of business continuity planning. Whether you experience a power failure, natural disaster, or other catastrophes, having your valuable information stored in the cloud ensures it's backed up and protected in a safe and secure location.
Being able to re-access your data rapidly enables you to conduct business as usual, eliminating any downtime and loss of productivity.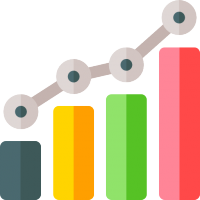 Secure Networks – Cloud Efficiency, Flexibility, and Productivity
Globalization has played an essential role as now you're competing globally for the same business and need even more of an advantage.
As a leading IT support in Los Angeles, we have established a partnership with the most cutting-edge vendors to provide efficient and robust cloud solutions. Our cloud-based solutions like Microsoft 365 and Microsoft Azure will enable your business to operate from any desktop, tablet, or smartphone from anywhere in the world.
We utilize redundant, trustworthy, data centers with disaster recovery platforms that backup the backups, empowering you with the freedom of security.
For more information about most reliable cloud services in LA, contact us today!