5 Best Computer Monitors for Work in 2021
Whether you're buying for your home office or for a large-scale company, there is a vast selection of monitors available. While most monitors will perform correctly for home use, there is plenty of monitors specifically designed for an office.
These have more versatile stands, as they'll be used by a variety of people with different needs. For example, if you're involved in a creative industry where color image accuracy is paramount, such as photography or video editing, then you'll need a monitor that supports many industry standards. Therefore, choosing the right option, however, is where the work jumps in. You want to consider a variety of factors, including screen size, screen resolution, and the types of connectors.
Things to Consider when Choosing Best Office Monitor
Buying the right monitor for your business is crucial, especially if you spend a lot of time in front of it either because you work from home or you're a dedicated business owner. Different monitors are better suited to specific tasks so knowing which one is right for you is very important.
There are six main considerations when choosing the best monitor for home office: Size If you only use your computer occasionally, then you can get away with a standard sized screen like 20-24 inches. If your computer is your multimedia center, though, then the bigger is better. The latest 49in, ultra-wide and curved monitors are the ideal solution; Panel type Panel type refers to the different types of modern technology that are used to make the display. The three main ones are IPS (in-plane switching), TN (twisted nematic), and VA (vertical align). TN panels are the most basic type, and they suffer from poor viewing angles and color accuracy. VA panels have the highest response time of these three-panel types. Refresh Rate For any task except gaming, you don't need more than 60Hz, but those that need high-quality multimedia content will value the quicker response of 144Hz or higher displays; Resolution Your standard 20-27in monitor will have a resolution of 1920 x 1080 pixels, which is also called Full HD or 1080p. This is enough for more casual use, but for those that work at their PCs, a few extra pixels can help in some projects. A great sweet spot is a 27in screen with a resolution of 2560 x 1440 (1440p) pixels. That's enough to fit two full-size A4 Word documents side by side. If you're more into working with video and pictures, then you may want to use a 4K screen, which is 3840 x 2160 pixels. Aspect Ratio Aspect ratio defines how wide a display is compared to its height. When first released, computer monitors, like TVs, had an aspect ratio of 4:3. As widescreen TVs and high-definition content grew in popularity, so did widescreen computer monitors. Today the most popular aspect ratio is 16:9, like on the HDTV. For more lateral length, choose an ultra-wide monitor, displaying an aspect ratio of 21:9. Ultrawides are about 30% wider than a standard monitor and provide an excellent solution to the typical 2-monitor setup often found on the desk of creative professionals and multi-taskers who need a large amount of display space. Connectivity It's essential to make sure that the work monitor has the proper inputs to match the computer it'll be hooked up to. Most monitors today connect to the computer via the HDMI port. If your monitor is being connected to an older PC, you may need one with either DVI or VGA input. DisplayPort or Mini DisplayPort (mDP) is a newer connection tech found on many high-end monitors. Just like HDMI, DisplayPort carries both video and audio by a single cable. Still, it can handle 4K content to a higher refresh rate, making it the better choice for those looking for video editing.
What is Best Monitor Size for Office Work?
When choosing the right computer for your office, the size of the monitor is pivotal. Therefore, you should know how big a monitor you'll need for the most common computing task.
The great news is that monitors, for both business and home users, have become more affordable over the years. In the past, you have to choose between a larger screen with lower resolution and smaller screen with higher quality to buy something within your budget. Most modern monitor screen sizes range from 19" to 49".

5 Best Office Monitors for 2021
Having a good monitor can pay off quickly in terms of higher productivity. Since clear and easily readable screens can prevent headaches, brighter displays can boost your desktop usage and minimize scrolling.
To help you decide which monitor is ideal for you, our IT experts make a list of the best monitors for work should consider for your business.
Dell S2418H ($220) – Best Monitor for Work
The Dell S2418H is a superb 24-inch screen that looks great at 1080p. It's an incredibly affordable and reliable all-around choice for a home office or a business desktop.
The 1080p IPS display panel provided vibrant colors without any calibration and has a standard 60Hz refresh rate. It also features AMD's FreeSync, which is an excellent addition for multimedia projects.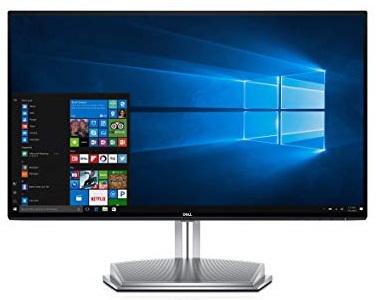 The color accuracy is impressive, and the contrast ratio is exceptionally competitive, up to 1000:1 at full brightness. If you're looking for a reliable all-around business monitor, but you don't want to make the jump to 4K or invest in an ultrawide, this is a great choice.

• Budget-friendly;
• Good display quality; • Great design; • High sound quality.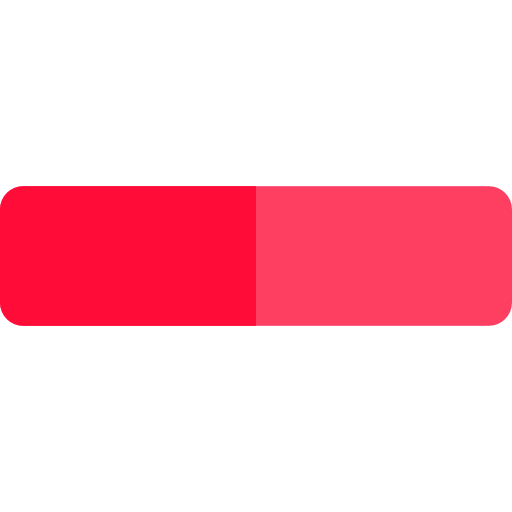 • Physical buttons are misaligned.
• Limited resolution.
Philips Brilliance 449P9H ($1,100) – Best Large Monitor for Work
If you're looking for a high productivity monitor that provides vast amounts of space to work on, without having to use multiple monitors, then you'll want this ultra-wide monitor. The Philips Brilliance 449P9H leads ultra-wide to an extreme, bringing a humongous 32:9 aspect ratio over 49-inches id screen.
The resolution of this 49-inch display is 5120 x 1440, which is practically two 1440p displays attached together and launched in Windows as a single panel.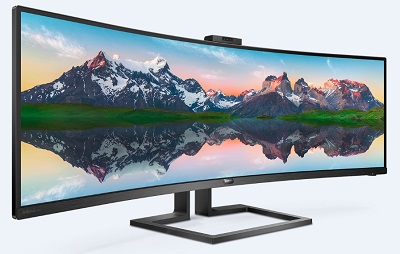 It delivers you a colossal desktop to work on, which makes it an excellent choice to work with multiple apps at once. It's a super-wide monitor that won't fit on everyone's desk, but it can actually save you space, so you don't need to multiple work monitors all hooked up to your computer instantly.

• Excellent feature package;
• Solid LCD panel quality; • A great alternative to dual monitors;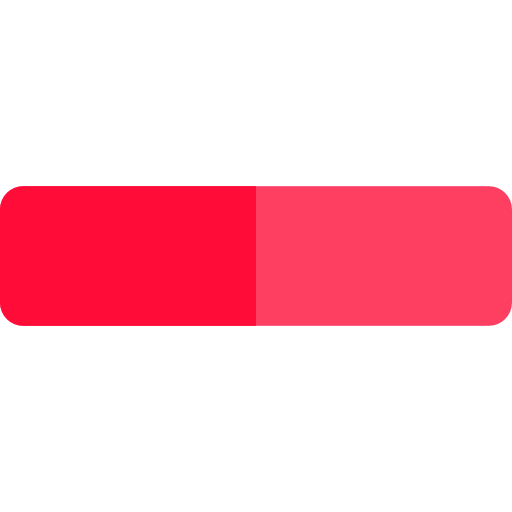 • Too large for some desks;
• Poor pixel pitch; • Price.
Samsung C27F398 ($189) – Best Curved Monitor for Small Office
Curved monitors typically occur at screen sizes of 30" or wider, but not everyone has that extra space on their desk or budget. Anyway, Samsung's C27F398 has both things covered.
The Samsung C27F398 introduces a 27" curved VA panel with a 1920 x 1080 resolution, 4ms response time, and 60Hz refresh rate. The panel's backlight can go up to 250cd/m2, while the display is rated with a 3000:1 contrast ratio.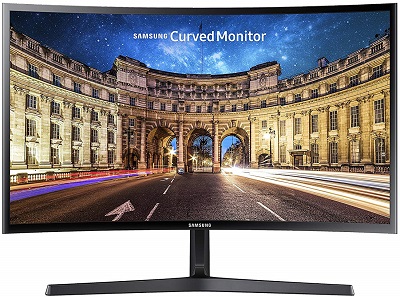 While, you'll sacrifice some screen space, resolution, and brightness, this slimline monitor is perfect for lightweight desks and tight spaces.
Samsung features the "EyeSaver" tech from its pricier displays, which minimizes blue light emissions and flicker, along with an automatic brightness sensor to save power and eye train.

• Eye-friendly;
• FreeSync technology; • Super Slim Design; • Price.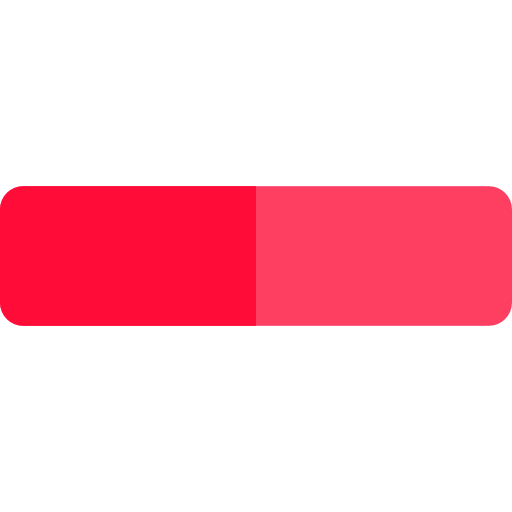 Dell 43 Ultra HD 4K Multi Client Monitor P4317Q ($922.98) – Best Work Monitor for SMB
The Dell P4317Q is more than just a big, well-appointed 43-inch UHD (ultra-high definition), desktop monitor.
Equipped with a vast array of video inputs and
IPS panels, the P4317Q can simultaneously display content from four different clients in full HD
(1080p), or from a single source at the resolution of 3840 x 2160.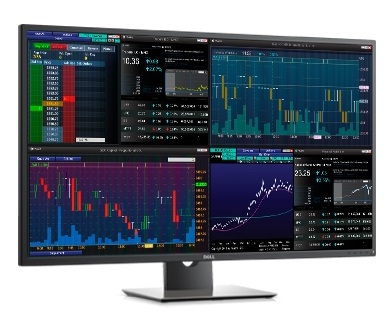 The monitor comes with one HDMI cable, one Mini DisplayPort-to-DisplayPort cable, one full-size DisplayPort cable, and one upstream USB cable. Dell supports the monitor with a 3-year warranty on parts, labor, and backlight.
It's expensive but delivers very sharp UHD imagery and accurate colors and can do the work of four monitors.

• Sharp 4K images;
• Displays HD images from 4 sources; • High-color quality;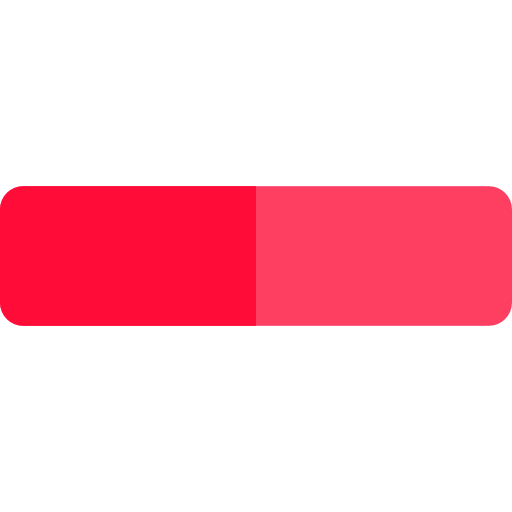 • Price;
• Big footprint; • Tilt-only stand.
ASUS PB279Q ($599) – Best Office Monitor for Eyes
Designed with eye care technology, the ASUS PB279Q 27″ 4K/UHD 3840×2160 IPS is one of the best business monitors you can find on the market. This monitor is armed with Blue Light Filter and is TUV Rheinland certified flicker for less eye fatigue.
Since it features Smart Dynamic Backlight Adjustment, you don't need to worry about staring at the monitor for many hours.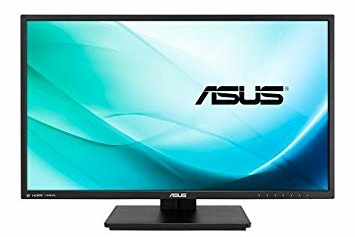 The ASUS PB279Q is user-friendly designed that allows you to choose preferred height adjustment. It provides pivot, swivel, tilt, and height adjustment.
Also, it has a wall-mount capability to deliver a comfortable viewing position every time. Aside from, it has DisplayPort 1.2, four HDMI 1.4 /MHL ports and Mini-DisplayPort.

• Eye-care technology;
• Smart Dynamic Backlight Adjustment; • 4K; • Excellent design.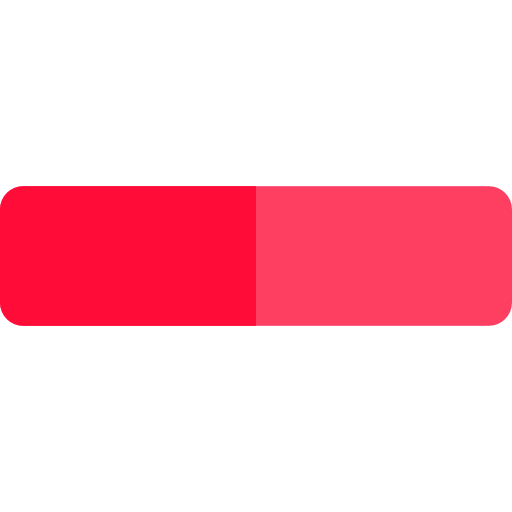 • Week video performance.
Best Support for Office Computers
With Secure Networks ITC you'll get top support for your office computer, server or network. From OS installations, maintenance, anti-virus implementation and virus removal, to data backup and monitoring.
Secure Networks ITC, leading
Los Angeles IT company
, is a reliable partner with industry giant such as Dell, Microsoft, Lenovo, Bitdefender, VMWare, and Cisco. We're in the IT business since 2006, with one goal, maximize uptime and minimize downtime, for any small or medium-sized business in Los Angeles County.