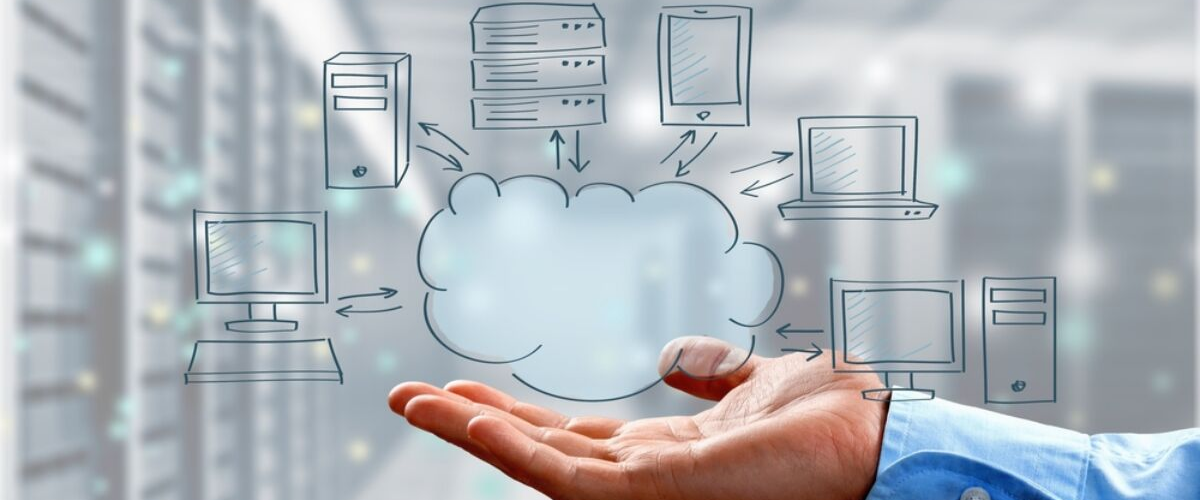 Online Backup: Purpose + 5 Most Valuable Players on the Market
Finding the right online backup solution, either for personal or business use, isn't a decision to be made easily. So, don't be like thousands that make wrong backup choices and lose critical data every year. Learn all you need to know about online backup in this quick and user-friendly article.
Businesses today can't afford the risk of storing data only on computers. More than ever, data has become a business' essence in today's tech world, and protecting it is critical. While companies once relied on magnetic tape, floppy discs, and other practices to ensure data was protected, now the majority are using online backup. It's a way to give business owners security in knowing that all critical data – project info, payroll details, or customer/client info is stored and saved in an offsite location in case their computer be stolen, or their business can be inaccessible due to floods, fire, or any other disaster. Most
backup services
offer a variety of solutions, including automatic backups, where data is constantly backed up without the need for user help or input. Other useful features are archiving incremental backups and file managers. It gives you the ability to access data from remote locations. Since the data is stored in an offsite location, you aren't bound to the computer. Other remote-access features online services offer are to sync data to numerous computers, folders/album sharing, and data access from any computer with a web browser. Many of these services have their own mobile apps, enabling businesses to access and change data from a tablet or smartphone.
What is Online Backup?
It's a technique of off-site storage where data is regularly backed up over a network on a remote server, hosted by a provider.
It's essentially the same as cloud backup. Back in the day before the term cloud was used, online backup meant backing up to a service provider's site. Now, that site is almost always some type of cloud. You can pay a service provider to manage backups, with pricing based on capacity, frequency, size of backups, bandwidth, and the number of users.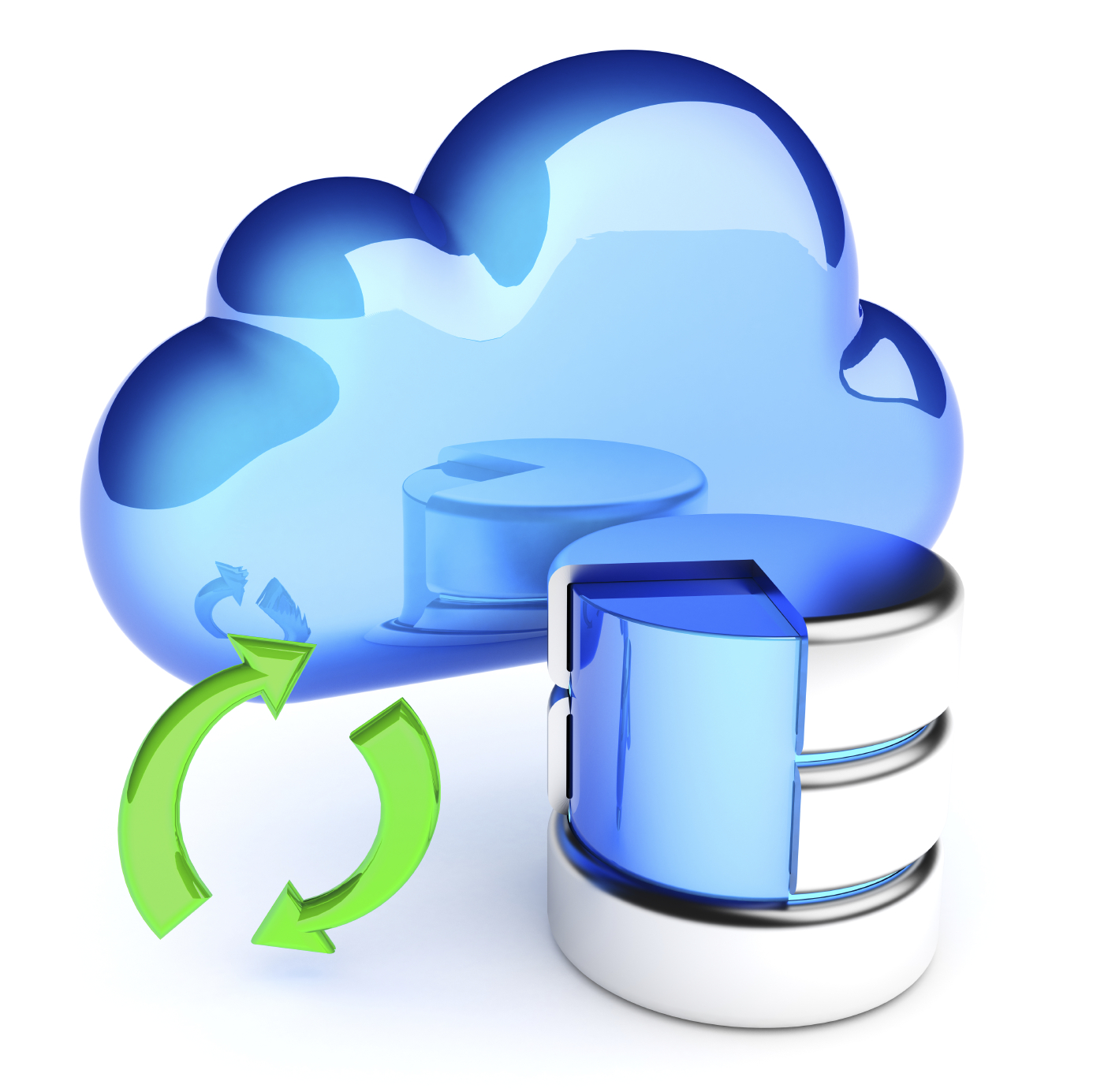 Businesses with lower backup volumes and smaller IT staff are prime use cases for online backup. An enterprise using these services might own the off-site server.
Organizations can also use traditional backup software to move data to a public cloud. The method is similar to backing up to disk, except the data goes via the network to the provider's site.
How Online Backup Works?
Online backup platforms are built around a client software program that runs on a schedule, typically once a day.
This system collects, compresses, encrypts, and transfers the data to the remote backup service provider's servers. Other kinds of product are also available on the market, like remote CDP (continuous data protection). Providers of this sort of service frequently target specific market niches. High-end LAN-based backup platforms may offer services like near-real-time transaction-level replication or open file backups. Some companies often include beta software offerings and/or free-trial backup systems.
With frequently or continuously backing up data on a remote hard drive, the risk of data loss as a result of theft, file corruption, or other disaster is eliminated.
Through a high-speed Internet connection and a web browser interface, the remote files/folders appear as if they're stored on an external local hard drive.
Encryption and password protection
help to ensure security and privacy. For the small and small business computer user, online backup services may be unnecessary if the intent is to back up a hard drive frequently. This issue can be mitigated by backing up only the most critical or often-changed files online and using physical offsite backup systems for less valuable or infrequently changed files. For medium-sized and large businesses or for particularly important data, the cost of online backup can prove to be a good investment.
Advantages
Online backup has many advantages, including:

The most crucial part of backing up is that backups are stored in a different location from the original data;
Remote backup doesn't require user intervention. The user doesn't have to change label CDs, or perform other manual steps;
Unlimited data retention;
Some remote backup services work continuously, backing up files as they're changed.
Most online backup services maintain a list of versions of your files;
Most services use a 128/256 encryption to send data over unsecured links;
A few remote backup companies reduce backup by only transmitting changed binary data bits.
Disadvantages
Online backup has some disadvantages, such as: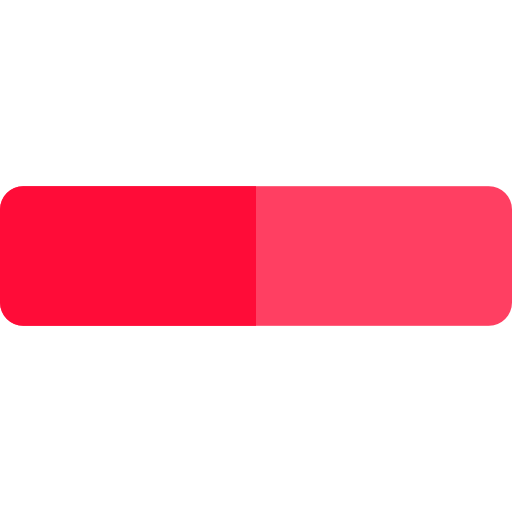 Relying on the available network bandwidth, the restoration of data by online backup can be slow. Since data is stored offsite, the data must be recovered either through the Internet or via disk shipped from the provider;
Some backup companies have no guarantee that stored data will be kept private – for instance, from employees. Therefore, it's most recommended that files be encrypted before storing or automating this process;
It's a remote backup service provider go out of business or be purchased, that may affect the accessibility of data or the cost to continue using the service;
If an encryption password is lost, no more data recovery will be possible. But, with managed IT services data recovery shouldn't be a problem;
Home broadband services often have monthly limits that unable large backups. They're also usually asymmetric. For example, the user-to-network link regularly used to store backups is much slower than the network-to-user link used only when data is restored.
Best Online Backup Services
When choosing a service, carefully read the company's website, and informed yourself with its privacy and data security policies.
Follow our 5 picks of the best online backup services available today.
1. Backblaze
Backblaze is a U.S.-based online backup system launched in 2007. It provides simple and easy backup, which it also makes unlimited for one computer. It accomplished that without sacrificing much else.
Besides the computer, you can back up external hard drives
. Since initial backups can be slow, this backup service provides you a way to speed it up by growing the number of backup threads you utilize.

You can also configure the backup if it takes too much of your resources. Other great features include sharing and the ability to locate your device if someone steals it.
Take into account, that Backblaze's incorporation of private encryption isn't end-to-end, versioning is restricted to 30 days, and you can't back up your mobile as you can with some other backup services.

Unlimited backup;
Low cost;
Easy to use;
Backup by file type;
Block-level backup;
Bandwidth speed up;
External hard drive backup;
Mobile file access;
Sharing capabilities.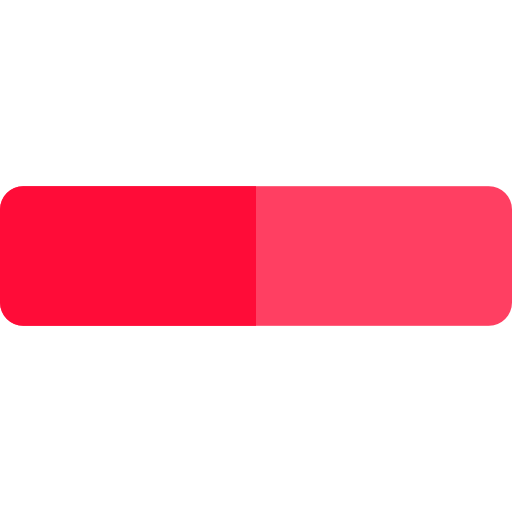 Private encryption not end-to-end;
Limited to one computer;
No mobile backup;
Price for single computer backup with unlimited data is:
$6 per month;
$60 per year,
$110 for two years.
2. IDrive
IDrive is a free online backup service launched in 1995, based in California and masters in delivering a backup for an unlimited number of devices. It includes your phones, external hard drives, and more.
Unlimited device backup means IDrive handles your backup space, and it's great since the pricing plans aren't expensive and give you 2TB/5TB of backup and sync space.

Filling that space will take some time since IDrive isn't among the fastest backup services. You can't make it quicker with increasing the number of backup threads as you can with Backblaze.
IDrive's desktop client is more complex to use than Backblaze's because you must choose which files you want to backup. However, IDrive has advanced backup scheduling and restore options. Its security is strong, and the private encryption as well. If you encounter a problem, there're support pages with many answers and tutorials.

Unlimited device backup;
Inexpensive plans;
Sync capabilities;
File-sharing capabilities;
Block-level backup;
Private encryption;
Android & iOS backup;
External drive backup;
Advanced scheduling.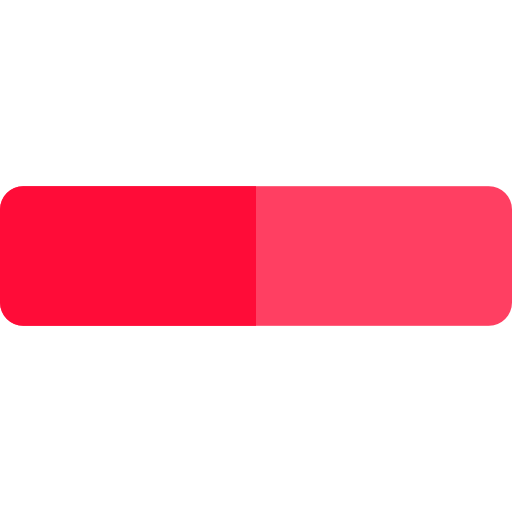 No unlimited backup plan;
Versioning limited to 30 versions;
No multi-threaded backup.
Pricing
Basic plan (free) – 5 GB, refer and get account credits, no credit card required, and never expires;
IDrive Personal plan: $52.12/annually, 2 TB, one user, and unlimited computers; $74.62/annually, 5 TB, one user, and unlimited computers;
IDrive Business plan - $74.62/annually, 250 GB, unlimited users/computers/servers; $149.62/annually, 500 GB, unlimited users/computers/servers; $374.62, 1.25 TB, unlimited users/computers/servers.
3. Carbonite
Carbonite is one of the best online backup solutions since 2005, which is ancient in IT years. Anyway, it has a lot of experience, and that shows.
It's excellent for users that need an unlimited backup for one or more computers
. Carbonite is easy to use whether you're on the desktop client, web, or mobile. An automatic backup will relieve you of the trouble of manually choosing files for backup, and the quick restore process will help you get your data back.

On the other side, completing your backup will take a lot of time since this backup solution is among the slowest services on our list. You can't make it quicker by increasing the number of backup threads, but you can also slower it if Carbonite interferes with your system resources.
Don't worry about the data since Carbonite has private encryption, along with other security features. Its privacy protection is great too. In fact, it's among the strongest in the industry.

Unlimited backup;
Backup by file type;
External hard drive backup;
Courier recovery service;
Strong privacy;
Private encryption.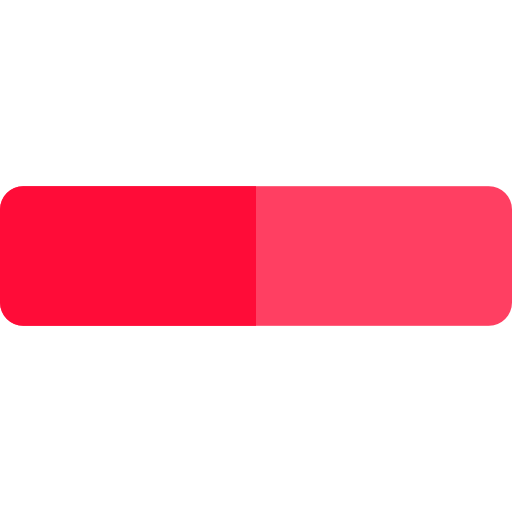 Limited mobile backup;
No versioning for macOS.
One computer - $6/month/billed annually; automatic backup, 24/7 support, remote access to files, and 128-bit encryption;
Multiple computers - $24/month/billed annually; external hard drive backup, 128-bit encryption, FERPA/GLBA/HIPAA support, and centralized management/admins controls;
Computer + Servers - $50/month/billed annually; 128 or 256-bit encryption, image backup/bare metal restore, backup for databases and apps.
4. SOS Online Backup
SOS Online Backup is the best online backup for Mac that was launched in 2001. In 2012, it changed the name to Infrascale, but its main backup product retained the original name.
It provides backup for your smartphones and tablets
. Being able to backup smartphones is fantastic since many competing backup services are only designed for computer backup.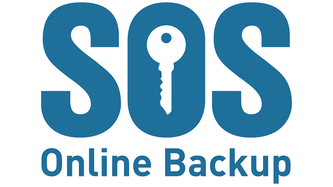 With a backup in play, you can be sure your files are safe from losses caused by hard drive crashes or other software bugs. Still, it lacks important features such as continuous backup, browser access to files, and 2FA authentication.
If you need to back up your
business computers
, you can use its office version but remember that it also suffers from a price that will only appeal to those who don't mind paying extra cash.

Fast download speeds;
Strong security;
Hybrid backup;
Mobile backup;
Network-attached storage backup;
Private encryption.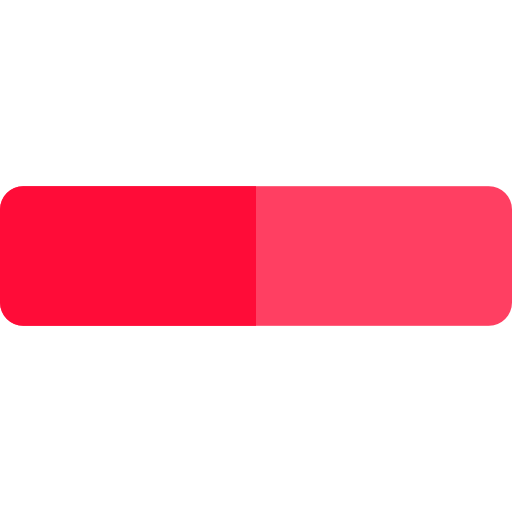 No continuous backup;
No browser access to files;
No two-factor authentication.
Home package - $4.99 per month; up to 5 PCs/Macs, unlimited mobiles, no server support, and chat support only;
Business package - $29.99 per month; unlimited PCs/Macs/Mobiles, supports MS SQL/Exchange, and 24/7 priority phone support.
5. Acronis True Image
Acronis was launched in 2003, so it has a lot of experience. Its online computer backup service, Acronis True Image can back up your data, but it also provides a wide range of features, including migration, cloning, replication, and hybrid backup.
Acronis True Image has fast transfer speeds due to its worldwide network of data centers
. The security is top-flight, too.

That, as well as private encryption and other security features, makes Acronis True Image strong enough to prevent hacks and intrusions.
It's excellent for protecting multiple devices, but the value lessens when compared to solutions that are priced more competitively. There's no Linux support or 2-factor authentication, for example.

Fast backup;
Global server network;
Desktop/mobile backup;
Private, end-to-end encryption;
Disk imaging/cloning;
Hybrid backup;
File archiving/synching;
Ransomware scanning..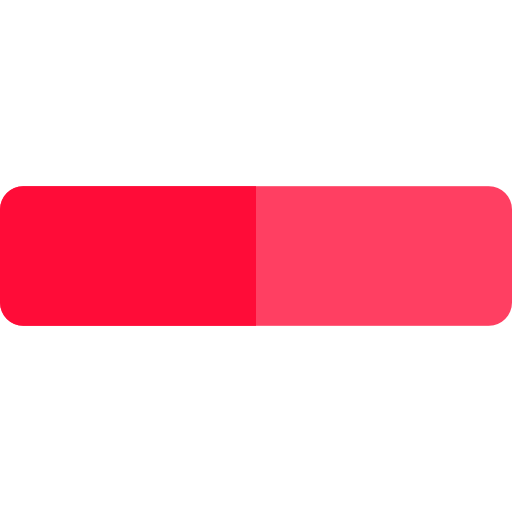 No two-factor authentication;
No Linux support;
No courier service.
Standard plan (one-time purchase) - $49.99; full image backup, archive cloning, and online support;
Advanced plan (one-year subscription) - $49.99; quick recovery/universal restore, end-to-end encryption, and phone/online support;
Premium plan (one-year subscription) - $99.99; blockchain certification on files, electronic signatures on files, Office 365 backup, and more.
Secure Networks ITC – Safest Backup Solution Provider
As a quick, knowledgeable, and experienced Los Angeles IT support , we offer an array of IT options, including remote, cloud, and onsite backup support, providing 24/7 network maintenance for businesses of all sizes.
Managed IT, unbiased consulting, disaster recovery, and cloud services (including VoIP) are just some of the other services we provide. Do you still have questions about how Secure Networks ITC works? Contact us by phone
(213) 861.2255
or fill out the form below and we'll get back to you shortly.