10 Best Small Business Accounting Software Solutions in 2020
The best accounting software for small business must be an easy-to-use, intuitive, and powerful solution that handles multiple operations.
It automatically tracks and classifies every dollar you spend and earn, providing greater insight into your business finances. Additional features include tax preparation, inventory management, invoicing/payments, and payroll support. Today, accounting software and invoicing packages are built for business owners, which means it can be up and running in seconds. Cloud-based services allow you to monitor the business from anywhere on a range of devices, with data backup. For the small on-the-go business owners, having access to a mobile accounting app is a big game changer. In the following lines,
our team of IT experts will present
the
10 best small business accounting software on the market
.
Quick Books Online
Quick Books Online (QBO) powered by Intuit is one of the most popular small business accounting applications. It's easy to use app loaded with several features that can save time. The Intuit estimates that on average, QBO saves users 40 hours each month on accounting tasks.

It can be used by every type of business with plans for businesses of all sizes, from self-employed individuals to small businesses with accounting needs to established companies that require advanced features such as inventory, project, and time tracking.
Quick Books Online offers 4 pricing plans ranging from $20/monthly-$150/monthly. The larger the plan, the more features more users you get. The QuickBooks Advanced plan offers 10+ users, advanced reporting, and priority care support.
Xero
It's cloud-based, best accounting software for small business that offers affordable plans with time-saving features, excellent customer support, and options for unlimited users.
Xero
enables you to send custom invoices, track inventory, and create purchase orders to attach to bills – all from a tablet or phone. Xero sends financial performance reports to you and easily connects to the bank account. Plus,
Xero integrates with more than 600 apps
, from Shopify to e-commerce apps and other point-of-sale solutions.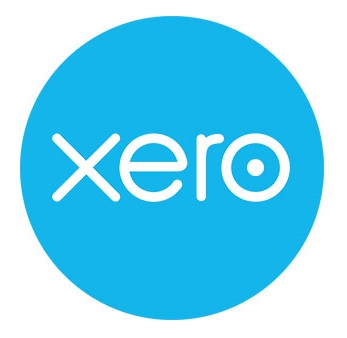 Xero has 3 pricing plans. For $9 per month, the Early plan allows you to send 5 invoices, 5 bills, and reconcile 20 bank transactions. With the Growing plan at $30 per month, you get unlimited invoices, bills, and reconciliations, and payroll services for up to 5 employees.
The Established plan doesn't limit users, invoices, bills, or bank transactions. It costs $60 per month and includes two additional features ideal for larger businesses. Xero Expenses, which tracks costs, and Xero Projects, which provides complete project management. The Established plan adds a multi-currency feature so you can convert international transactions to accurate numbers for your location.
FreshBooks
It's the best accounting software for Mac and ideal for freelancers looking to streamline their billing process. It easy tracks hours worked by employees and contractors, transfer hours to an invoice, and email invoices to your costumers.
It offers two invoice templates and basic customizations. One of its best features is the ability to chat with the costumers on their invoices.

FreshBooks offers phone support, email support, a help center, and several other resources for business. Freshbooks's representatives are always helpful and quick to respond.
Pricing plans start at $15 per month for the Lite plan and $50 per month for the Premium plan. All FreshBooks plans include time tracking, project tracking, and over 100 custom invoice templates.
Zoho Books
Zoho Books offers all basic features that microbusinesses need as well as advanced tools like time tracking and project billing. It also features integrations, so you can continue using the software for accounting as the business grows.
It's a simple online accounting system that syncs with the accounts, enabling you to create/send invoices, track time/expenses, and generate reports.

Zoho Books offers 3 pricing plans. The Basic plan is $9 per month or $90 per year. It supports one user and lets adding of 50 contacts to the system. The Standard plan is $19 per month or $190 per year. It supports two users and allows adding of 500 contacts to the system. The Professional plan costs $29 per month and $290 per year. It supports 10 users, up to 5,000 transactions and adding the unlimited number of contact to the system.
Kashoo
Kashoo is an easy-to-use accounting solution for small business owners, independent entrepreneurs, and freelancers to track income/expenses, send invoices, manage taxes, and other features.
It has an iOS app that can be accessed both via iPhone and iPad. On mobile devices,
offline work mode is supported
, while data is synced once an Internet connection is established.

Kashoo offers a single $19.95 a month plan, or $199 annually, which delivers all basic accounting features
It offers multi-currency support, an essential feature for the modern global economy. It supports credit card transactions for all the major carriers – Visa and Mastercard. You can benefit from unlimited invoices and connections to over 5,000 financial institutions to reconcile accounts online. This easy accounting software solution also provides customer support across the range of email, phone, live chat, and social media – or an old-fashioned letter.
FreeAgent
FreeAgent is accounting software for small business with 80,000 active users. The solution offers many features, including VAT (value-added tax) support and international invoicing.
The software allows you to create/send/track invoices, track expenses by uploading the photo of an expense receipt, keep time records using a built-in stopwatch, and link to bank accounts with transactions imported automatically into the platform.

Tax timeline features provide updates and reminders about deadlines and tax dues. FreeAgent offers dedicated mobile apps for Android and iOS devices.
FreeAgent's low-cost pricing is available in one universal plan for $10/ month for 6 months, then $20/month afterward. This software offers a 30-day free trial, so you have enough time to acquaint yourself with the program before signing up.
GoDaddy Bookkeeping
This low-cost solution integrates and imports data from Etsy, eBay, Amazon, and bank accounts. It uses that data to create invoices and calculating quarterly tax estimates.
GoDaddy Bookkeeping
is designed with the self-employed worker in mind. It utilizes simple language and understandable procedures. Its home page displays enough info that tells whether you have work to do—and leads to the relevant

The site is available at 3 different pricing levels. Get Paid, at $4.99 per month, is the simplest. With this plan, you can send invoices and estimates, track time/mileage, accept mobile payments, and run reports for the current business year.
Essentials, for $9.99 per month, adds connections to online banks and credit card accounts, sales tax support, unlimited reports, and data integration with the sales sites. $14.99 per month offers you a subscription to Premium, which includes all features, as well as the ability to send and schedule recurring invoices.
Billy
It's basic online accounting software for small service-oriented businesses. With Billy, you can record expenses, generate reports, and create quotes, estimates, and invoices.
It connects to the business banks and credit accounts to automatically download transaction data and has a proactive reconciliation process that predicts matches. Billy has a Chrome extension and Android/iPhone app for capturing receipts.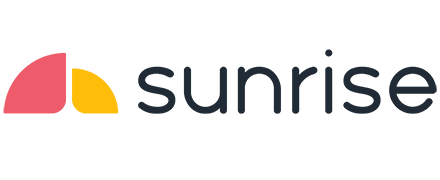 Other features include discount/refund processing, estimate creation, bank statement import, bank reconciliation, multiple-currency support, and tax management.
The software enables you to create customized invoices, mail them to clients, and receive online payments. It provides live chat and email support during business hours on weekdays.
Billy
offers 4 pricing plans.
Free self- plan service with unlimited customized invoices. Starting plan
for
$99/monthly
that offers up to
50 bookkeeper reconciliations
.
Growing plan
for
$299/monthly
that provides up to
200 bookkeeper reconciliations
.
Corporate plan for $499/monthly
that delivers up to
500 bookkeeper reconciliations
.
Tipalti
Tipalti is the best cloud accounting software, known for helping the business to meet deadlines. It's suitable for small, midsize, and large companies, as well as freelancers, across a variety of industries.
The solution solves issues that include non-compliance, late payments, administrative overload, and human errors. Time spent on financial management is highly decreased, fixing one of the biggest challenges for accounting teams.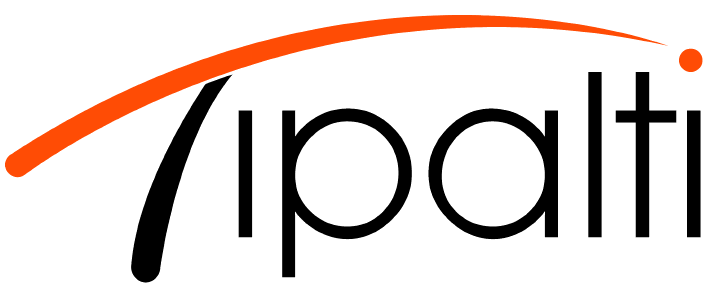 It streamlines international payment processing in around 190 countries, automate payment operations, and ensure you're tax compliant. Tipalti solution is available on a price quote basis. Contact the vendor for a customized quote.
Wave
Wave is a free accounting system for small business tailored for freelancers and solopreneurs. With Wave, you'll get unlimited invoicing for an unlimited number of customers and vendors.
You can track income expenses, scan receipts with
iPhone
and
Android phone
, connect your bank accounts, create financial reports, and more. Wave allows you to separate business and personal expenses – which is perfect for freelancers who don't have a business bank account.

Wave allows you to separate business and personal expenses – which is perfect for freelancers who don't have a business bank account.
Wave doesn't provide as many integrations as some other programs, but they support a Zapier integration, which connects Wave with almost 1,000 third-party apps.
Secure Networks ITC – Best IT Service in Los Angeles County
Secure Networks ITC is the perfect source for IT services, VoIP services, computer consulting, backup solutions, and remote or on-site support in Los Angeles.
Helping dozens of organizations across the California achieve their business objectives and goals by lowering costs and maximizing performance. Our 24/7 support team's primary focus is on you, ensuring you receive the most reliable IT solution. Contact the number-one
Los Angeles IT company
and get the best offer for your business.