Hotel IT Services in Los Angeles, California
Managed Hospitality IT Services
Let Secure Networks ITC handle your hotel IT support in Los Angeles so you can concentrate on running your business, whether it is a hotel, motel, bar, resort, inn, lodging, B&B, cafe, or restaurant. Our customer-focused approach allows us to deliver customized services for a variety of operations. Our IT company knows how hotel IT solutions can be complicated. We can swiftly resolve any technical difficulties and ensure that your staff remains happy, productive, and focused on providing a great experience for your visitors.
We are here to help you if you need managed IT services for hotels, on-site and remote IT support, cybersecurity, hotel networking, cloud solutions, backup and recovery, and IT compliance consulting. Call Secure Networks at (213) 861-2255 for a quote. .
Hotel IT Services in Los Angeles
We monitor your hotel's IT infrastructure 24 hours a day, seven days a week, using state-of-the-art technology. We will identify problems early and work diligently to resolve them before they impact your business. This gives your hotel a more stable infrastructure, making it easier for you to build a better guest experience. Secure Networks delivers proactive monitoring and timely support to ensure improved service availability. As a result, your activities will be undisrupted.
Hospitality Managed IT Services
Secure Networks ITC keeps your technology running smoothly so you can focus on giving five-star service to your customers without having to worry about costly downtime. Managed services tailored for the hospitality industry allow you to enjoy full IT support at a flat monthly rate and with no hidden costs.
Hotel IT Consulting
It is critical to have a thorough IT plan for your hospitality business's technical and digital transformation that lines up with your business goals. Secure Networks ITC can help you digitalize and automate operations and incorporate cutting-edge technology by carefully developing and executing the IT strategy. You can transfer IT responsibilities to our highly skilled team while keeping costs under control.
Hotel Cybersecurity
We offer cybersecurity consulting services beyond the break/fix model. Rather, we provide your hotel facility with long-term cybersecurity solutions. The correct cyber security rules and processes can enhance IT security for your employees and visitors. Let us help you choose and deploy your next firewall and server, and make your IT rock solid.
Networking for Hotels
Office networks link computers and their users, allowing communication throughout your hotel. We can provide seamless internet connections for your guests and employees. Without up-to-date network infrastructure, your hospitality business may experience limited bandwidth, slower PCs, bad connectivity, and the most dangerous security breaches.
Learn More About Los Angeles Hotel IT Support
Hospitality IT Managed Services
Your IT headaches will increase as your hospitality business grows. You must manage and secure an overwhelming stream of data and apps, as well as room networking and connectivity. To have a more stable and reliable IT ecosystem, as your
managed IT partner
, we offer:
Managed Security Services
OS installation and updates, data protection and recovery, software configuration and setup, data backup, virus detection and removal, malware protection, scheduled maintenance, email filtering, and IT risk management are just a few of the managed security services we provide.
Managed Server Services
Our server experts will assist you with selecting a hotel server that is appropriate for your business's size, setting up and configuring it, and managing upgrades and security. Remote monitoring and maintenance are only the icing on the cake. We offer monthly managed services that include server migration, virtualization, backups, and recovery.
Managed Network Services
Our network support specialists will design your hotel network, create secure virtual private networks (VPNs), install VoIP phones, set up remote access points, configure your hotel Wi-Fi and firewall, and much more to ensure your networking is up and running 24/7/365
Managed Desktop Services
Being an award-winning LA managed service provider, our firm delivers flawless desktop computer support. No matter if your PC in a guest room needs an OS update or your printer in the lobby needs need a new driver – we got you covered.
Your guests deserve the best! Slow WIFI or cable Internet can reduce a five-star TripAdvisor review to four stars or less. One cyber-hacking event has the potential to put your entire brand in jeopardy. You need professional help because IT is so important to your business. Some of the benefits of the managed IT services include:
24/7/365 support
Highest level of cybersecurity services
Proactive service and support
Better business continuity
High-quality IT expertise
Quick ticket resolution
Predictable monthly costs
As the reliable IT infrastructure will keep your guests coming back, let Secure Networks ITC be your dedicated IT support. You will experience some of the following benefits:
Partners with Microsoft, Dell, Bitdefender, Cisco, and Lenovo
Unlimited scope of managed IT services
No extra cost as we offer flat monthly rates
Insured IT company with BBB accreditation
No binding contracts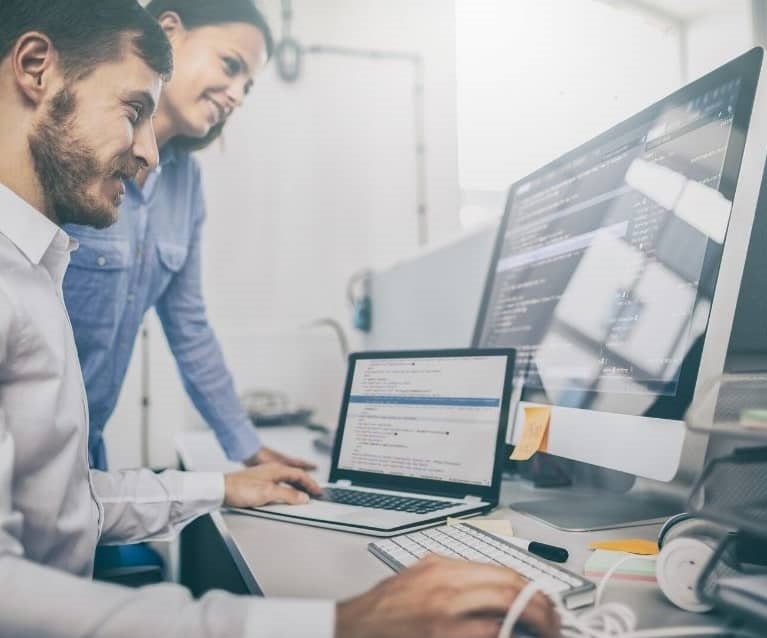 IT Consulting for Hospitality Industry
We strive to provide effective technical solutions to clients by identifying and assessing security concerns, increasing system efficiency, and generally assisting a hospitality business in making the best use of technology to achieve its objectives. We analyze, plan, implement, and improve strategies to make your IT ecosystem reach its peak performance and functions seamlessly. The services we offer include:

Technology consulting

Network consulting

Security consulting

Cloud consulting
Hotel Networking Solutions
We can handle everything from a simple cable run to the full hotel network design and implementation. Setting the office network includes the installation of VPNs, VoIP phones, Wi-Fi, routers, firewalls, switches, and structured wide area network support. No other IT service provider in Los Angeles can match our combination of competence and knowledge. We have all of the necessary knowledge and experience to plan and deploy the best network solution for your hotel.
Microsoft Office 365 for Hotels
Microsoft designed Office 365 specifically for small and medium-sized enterprises. The software includes a variety of programs designed to provide you with availability and enhance productivity and profit. Secure Networks ITC can handle
Office 365
on your behalf as a Microsoft Cloud Solutions Partner. We do the initial setup, link your domain to your Office 365 account, and handle the necessary public DNS configuration. Everything you know and are familiar with is included in the package, like Office Suite, OneDrive, and Skype for Business. Some of the benefits of the Office 365 are:
It is accessible wherever you go, you can get access to your applications and data from a mobile device
It is manageable – you will always have current versions of your apps, thanks to the automatic updates.
It is reliable – you do not have to worry about downtime, as Office 365 guarantees 99.9% uptime.
It is secure – never have to worry about data security, as Microsoft offers a password-protected environment, optional automatic data backup, and spam and malware protection.
It is affordable – it offers low initial investment, and monthly costs are transparent.
Hospitality IT: Remote & On-Site Support
Unexpected problems can jeopardize your business. Email disruption, network outages, problems with servers, and user access are not so rare. Let us help you via:
On-site support: Technical assistance is provided at your premises. We'll dispatch our field technician in case of a network outage and hardware failure.
Remote support: It might take the form of live chat, video, email, or phone calls. We can remotely access the computer and assist with the problem. Our same-day fix rate is 96%.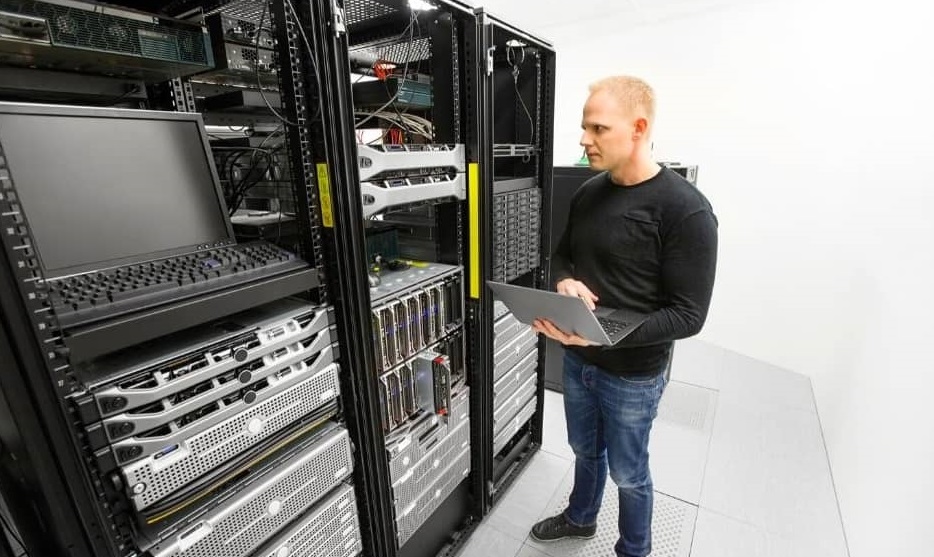 Hospitality IT: Backup & Recovery
To minimize severe damage to your company, you must safeguard your most valuable assets and remove the possibility of data loss. The list is pretty long: software damage, hardware damage (fire, earthquake, hurricane), security breaches (both theft and hacker attacks). Secure Networks ITC designed a
triple-data backup
to ensure that your precious data is safe. We present to you:
On-site backup – You can easily access your stored data within the premises by using an external hard drive or other media to retrieve and store your sensitive data directly from the server.
Off-site backup – Off-site backup entails storing a copy of your hotel system data at a different address. Depending on your business needs, it can be done monthly or weekly.
Cloud backup – Data and apps on a company's servers are kept and backed up on a remote server during cloud backup. In the event of a natural disaster, system failure, or outage, it makes data accessible from any location.
Cloud Solutions For Hotel Business
Your data will always be safe, retrievable, and available to restore when you need it with cloud backup. It is also a cost-effective solution for infinite storage space that can be utilized on various devices and ensures that clients' data is protected. Our
cloud IT services
include:
Microsoft Office 365 - We provide services for setting up, administering, and managing Office 365 as a Microsoft Cloud solution partner. Having a cloud email account and knowing that it is always accessible will make you feel great.
Microsoft Azure – You can create secure and future-ready cloud solutions on Azure. To make that everything runs smoothly and efficiently, our professionals will set up an Azure server, cloud backup, cloud-based active directory, and multi-factor authentication.
Enjoy 5-Star Hotel IT Services in Los Angeles
As a hotelier, you must continually work to stay competitive and protect your revenue. Following that path, you need a technology partner who understands the hotel industry, your pain areas, and your priorities. Secure Networks ITC is an IT partner that can consistently supply dependable and robust IT hotel solutions. Speak with our principal consultant today, call (213) 861-2255 or fill out the form below.