Los Angeles IT Security
If you think that cyber attacks happen only to enterprise companies, you are so wrong! Yes, large businesses have more data to steal but SMB is much less protected. Due to the leak of knowledge, time or budget, small business is usually an easy target for cybercriminals.
Are you one of those business owners who think that there is nothing to steal from you or you believe that your employees have strong password practice? If yes, you'll need to change your mindset. Numbers from the latest research will tell you why..


---
of SMB have been under security attack
---
more ransomware attacks to SMB in 2017
---
days businesses need to detect a breach of data
Remember, in the cyber world, there is no such thing as the business size – it's all about data. If you are dealing with customer's CC information, contact info or healthcare records forget how small your business is – you have to protect sensitive data about your clients, buyers or patients no matter how big your database is. Think about your IT system as a chain that consists of links. Your servers, workstations, laptops, smartphones, printers, tablets, fax machines are those links and part of your business' IT network. As with any chain its strength and compactness depend on the weakest link. IT security specialist will make sure you don't have weak links in your IT ecosystem and that way protect all the data that is going through your network – from a single email to a client sensitive data.
Small Business Bulletproof Cyber Shield
Why should you partner with Secure Networks ITC?
24/7 Los Angeles based remote & on-site security team with 15 years of experience,
NIST and HIPAA security compliance support,
Official partnership with leading security vendors like BitDefender, Cisco firewalls, and Avira,
Real-time preventive monitoring, alert system, and reporting
On-site or cloud backup solutions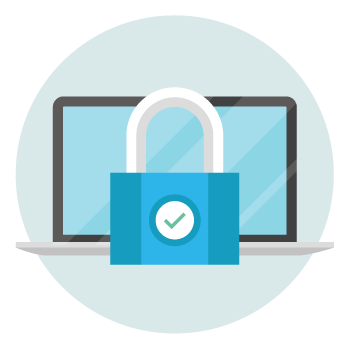 We like to be proactive and don't want to wait for the attack to happen because it would probably be too late to protect 100% of your data. To offer full protection of data breach to our clients we implement several layers of protection (not just web-based) for every device you are using in the office; from small USB sticks, Android devices, Windows workstations to the servers.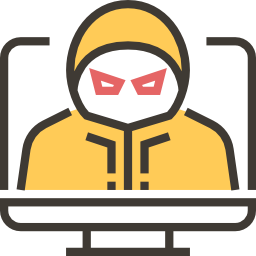 Web-Based & Physical IT Security
Firewall installation
Anti-virus & anti-ransomware protection;
Biometric security;
Security camera system;
HIPPA and NIST compliance support;
Data recovery plan (DRP).
* read more about each service below
Triple Server Backup
To wrap things up and cover all possibilities we'll create a Backup. No matter if some of your data become encrypted or lost, the backup will allow us to quickly restore any data. We have special triple data server backup solution: on-site backup, off-site backup (stored on an external drive) and finally Cloud backup. Backup is done weekly (for scheduled backup) but we can also do daily backups if you are dealing with a large portion of data. No matter if you consider backup as the first or the last line of defense it's crucial to stay on the safe side and be sure that your client's personal data are in a safe place.
Step-by-Step IT Security Plan
Everything from above is well documented and in alignment with your IT security plan. In this document, you will find step-by-step guidelines and procedures in a case of a cyberattack and how to mitigate the risk of a security incident. IT security plan consists of several policies you and your employees need to follow. Some policies to name are email policy, password policy, network security policy, WIFI network policy, mobile devices policy, incident response policy, etc. The plan is mandatory for some industries like medical or government. As a responsible business owner, you need to follow security standards and be an example to your employees how to understand and deal with security issues online.
Endpoint Safety: From Mobile Device to Server

Since computer and network security become so important in last decade our consulting and tech teams decided to offer the highest level of support no matter what IT plan you choose. We don't have essential or PRO IT security services. All our security IT services are top notch and in relation to leading IT security practices. Long story short, every server, workstation or mobile device* in your office will be protected by latest anti-virus and anti-ransomware software. Your business network, VPN, WIFI or any other will have the strongest encryption almost impossible to break. And without breaking your budget! * In 2017 Android devices were more vulnerable than Windows OS devices



360° Protection 24/7

Our company name tells how crazy we are about computer security and commitment to block any sign of suspicious activities around your IT system.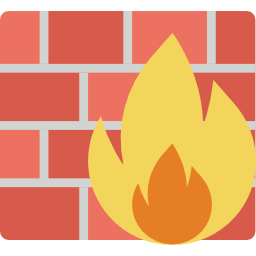 Firewall Integration
The first step to creating a barrier between your business network and hackers is to
install a firewall
– software and hardware one.
A software firewall
is integrated into Windows operating systems and our techs can configure the firewall remotely and update it with security patches regularly. The second option, recommended by
FCC
is to have a
hardware firewall
in front of your server. Some ITs call it an external firewall. This piece of an equipment encrypts information going through your office network.
Secure Networks ITC is an official Cisco partner
. This means you can buy and protect your IT network with latest state of the art Cisco firewalls at the most affordable prices in Los Angeles County.
Anti-Virus Protection
To be clear here, when we say virus we refer to all malicious pieces of code that can steal, infect, corrupt or delete your data; malware, spam, worms, phishing, adware, trojans, spyware, and ransomware.

Did you know?
The average amount demanded after a ransomware attack in 2017 is $1,077.
Installing BitDefender Total Security on the server and every workstation in your office is next step in making your IT system more secure. In recent years BitDefender became a major player and leading business solution for protecting IT assets against cyber attacks. And guess what – Secure Networks ITC is the official partner and authorized seller. There are plenty of plans for small businesses, plus BitDefender anti-virus is easy to install and maintain. Our computer security technicians will remotely log in to your server or workstation, install and update the app to the latest version. Why do we recommend BitDefender? Besides that it offers a high level of protection, it is also very light, meaning that your desktop and server will continue running smoothly like there is no anti-virus app installed.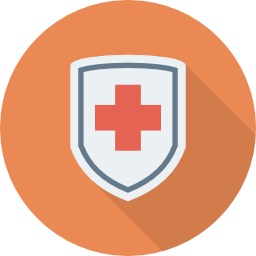 Price is probably the most important aspect, besides the performance. Compared to other
anti-virus business solutions
BitDefender offers different packages and plans that are suited to businesses of all sizes. Let us know how many servers or workstations you need to protect, and our network security engineer will make a proposal. Follow this link to learn more about
virus protection
.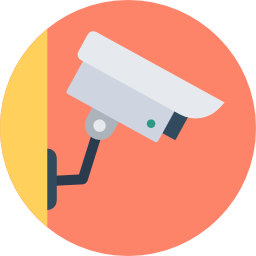 Biometric Security & Camera Systems
Until now, we only mentioned web-based techniques to protect your IT environment from cyber attacks. But can you be 100% sure that your data can't be jeopardized by direct access to your premises? Affordable and a very effective way to detect potential threads is to install surveillance cameras in the office and server room. Cameras are usually paired with motion sensors, so you can immediately be aware of unauthorized access to your IT room. The system will automatically send you an email or SMS with complete logs, so you can react in real time. More sophisticated solution to prevent an attack on your IT system is to install biometric locks or scanners. And believe us it's not some CSI technology, at least it's not anymore. A few years ago, biometric security was topic reserved just for SF movies but recently many business owners decided to give it a try. Guess the main reason, the prices are going down.
Biometric locks can be installed on server room door or even on every computer in your office. There are many solutions available on the market, from basic one that uses a fingerprint to more complex which uses face recognition, retina, iris, vein, voice or hand geometry as identification scheme. Many laptops already have built-in fingerprint scanners. But if you need to add a lock to your computer you'll need an additional USB fingerprint scanner. All IT equipment you can see in your office can have its biometric equivalent: biometric keyboards, biometric mouse, biometric USB drives, etc. Use of biometric locks is a great way to protect a server room or rack. Biometric fingerprint locks can store prints for several users so only authorized staff or dedicated IT guy can have access to the server rack.
HIPPA & NIST Compliancy Support
HIPPA or the Health Portability and Accountability Act is set of rules and policies that regulate manipulation of sensitive data and ways to protect medical records. If you are in Health industry this standard is mandatory. To be in HIPPA compliance your business has to define security measures for every process during patient treatment, operation and payments. Secure Networks ITC security specialists helped a dozen of small businesses that are subcontractors or associates to many hospitals in San Diego to achieve HIPPA compliance (link to HIPPA page). You can rest assured that our team will conduct a full audit of your IT process and write detailed procedures in regard of HIPPA privacy and security rule (technical, physical and administrative safeguards), document process of remediation and do staff training.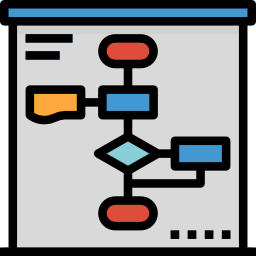 HIPPA rules may sound complicated to implement but hiring our engineers you will quickly become HIPPA certified. NIST or The National Institute of Standards and Technology created guidance and standards to secure IT system for federal agencies and businesses who work for federal agencies (contractors or subcontractors). NIST compliance is here to make sure your business infrastructure is secure, and it is a starting point if you t implement HIPPA or FISMA regulations. There are several NIST compliances series. The most known is the SP 800 Series, these series help government agencies and agencies related to them in a field of cybersecurity. Secure networks ITC in past several years has worked with many agencies who needed NIST SP 800-53, NIST SP 800-37, NIST SP 800-137, or the latest NIST SP 800-171 series. On both satisfaction clients managed to accomplish HIPPA compliance before the deadline on December 31, 2017.

Data Recovery Plan

To obtain business continuity in a case of incident our senior engineer team will write a document with detailed steps to recover all data that is lost or corrupted. The plan will tackle many possibilities, so you can be prepared to overcome any situation regarding cyber attacks. The recovery plan is here to strictly define roles and procedures to restore your network and valuable data in short time.

6 Cyber Security Tips for Small Businesses Owners
Before you call Secure Network ITC to help make your IT network and computer security rock solid follow simple tips from below to at least slightly improve your business's cybersecurity.
Tip #1 Train your employees
Choose one or two of your employees to learn more about the network and computer security. Send them to cybersecurity courses or buy similar courses online. After you educate them, let them introduce their knowledge to other staff in your company. Everyone in the company needs to be aware of potential risks, his/her role in case of data breach and how to protect customer information.
Tip #2 Use two-step verification
A convenient way to improve and add an extra layer to security is to require two-step (two factor) verification process. In order to log in to his corporate email, PayPal, Evernote, Dropbox account, Apple, Google, etc. employees will have to type correct password and code that he/her will receive on a mobile phone as SMS.
Tip #3 Enforce strong password practice
Insist on rigorous passwords. 6 characters passwords are not enough anymore. Use capital letters, symbols, and don't use kid's names for passwords. Change password on laptop/tablet/workstation every month. To create strong and unique password use some of the online TRUSTED password generators like Norton.
Tip #4 Limit access to sensitive information
Set up a guest WIFI network if you have a lot of visitors at premises (like a restaurant) and limited access to your IT infrastructure. Use one network for employees, second for management and third for guests. Set password on all networks you and your staff are using.
Tip #5 Don't use private USB drives
Ban usage of private USB drives in the office. USB drives are usually infected by trojans or with similar malicious small apps that can spread all over the business network. Pictures, recent downloaded music or files from Torrent can seriously damage your network security.
Tip #6 Use antivirus program
Install an anti-virus program on all computers in the office. It's better to have any anti-virus app installed (even free versions) but to have nothing that will protect you. Try to regularly update virus base and keep the app up to date. Scan all your machines against viruses every month.>