How to Become NIST Compliant? Key Resource for Your Business Cybersecurity
If your company often works with the U.S. government, you're likely aware of the importance of compliance. You also know that any sensitive data shared with you via the government is subject to the highest security standards. This sensitive information can often be a target for cybercriminals, so you must take security measures seriously.
The NIST (National Institute of Standards and Technology) has outlined several guidelines to help businesses protect government data. What is NIST, and why you should be concerned with compliance? Continue reading to get answers to these and other vital questions.
What is NIST?
The National Institute of Standards and Technology, established in 1901, is responsible for establishing standards, technology, and metrics to be applied to the technology and science industries.
It's one of the oldest science labs in the USA and a part of the U.S. Department of Commerce, it has a major impact on businesses in both the private and public sectors.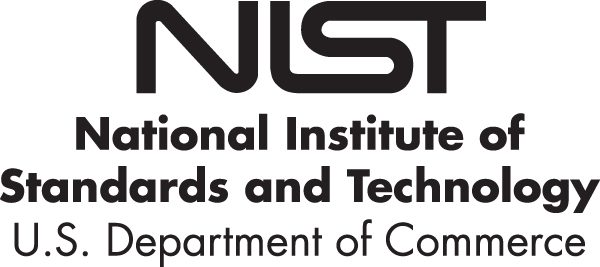 What Does NIST Stand For?
It's the institute that offers guidelines on technology-related matters, like how to adequately protect data. They provide standards on what security measures should be in place to ensure data is safe. By having the National Institute of Standards and Technology outlined standards, there's a level of uniformity when it comes to cybersecurity.
What is NIST Compliance?
Since this institute outlines standards to make cybersecurity efforts uniform, organizations that work with the United States government or agencies should pay close attention to these guidelines.
Why are these guidelines pivotal for these particular businesses?
Government agencies and their contractors work with highly sensitive information that can easily be targeted by hackers.
One objective of NIST cybersecurity recommendations is to help the organization align with the FISMA (Federal Information Security Management Act).
It provides numerous resources to help businesses comply with cybersecurity recommendations while still managing costs.
NIST's guidelines enable organizations to meet government expectations and successfully protect their data.
Who Should Comply With NIST Security Standards?
Though most enterprises should be concerned with cybersecurity, NIST compliance is particularly important for organizations that conduct business with the U.S. government.
For example, government agencies or outside contractors who provide the government with services or goods. Even subcontractors hired by contractors who work with the government may be required to obey the National Institute of Standards and Technology standards.
This compliance may be even a requirement included in your contract.
Why You Need to Comply?
Now that you know NIST meaning, it's paramount to understand why you should comply with NIST standards. Non-compliance with it can have serious consequences. Consider some of the reasons why you MUST comply with the National Institute of Standards and Technology standards.
Data protection
First, the goal of the NIST compliance is data protection. NIST regulations are concentrated on protecting CUI (controlled unclassified information). Since this data isn't classified, it may be highly sensitive.
To make sure that your organization's private and proprietary data is secure, you need to follow the guidelines served by the National Institute of Standards and Technology.
Many business owners have, "it'll never happen to me" mindset when it comes to data breaches. Sad to say, violations are more common than you may think. Only in 2018, 5 billion digital records were exposed to data breaches. You should put all of your efforts into securing data and align with NIST standards.
Non-compliance consequences
Data breaches can have severe ramifications both from a reputational perspective and a production perspective.
Typical consequences of non-compliance with these standards are:
Poor business productivity – When the data is compromised, your status as a government contractor could be jeopardized. Your company could lose a significant number of clients, and miss future income;
Bad reputation – Clients don't want to give their sensitive information to an organization with a reputation for inadequate data security policies. If you fail to comply with these standards, your business's reputation could be severely damaged;
Lawsuits or criminal charges – If it's regulated that negligent actions led to a cybersecurity violation or you unwittingly put data at risk, your organization could be subject to criminal charges. Your company could face fines and even violation of contract lawsuits
Decreased performance – A significant data breach could strongly impact your company's productivity levels. Once you detect an incident, you MUST remedy and report it. It'll divert resources from other tasks to the emergency at hand – to deal with the breach.
Competitive advantage
Ultimately, aligning with these standards could give you an edge over your competitors. Many businesses want to feel confident that the contractors and subcontractors they partner with will take every step necessary to guard their data.
Therefore, if both you and a rival put the same offer for a contract, but you can guarantee NIST compliance and CUI protection, while the other option can't, your company is more likely to get the job.
Being a NIST compliant company with the highest grades of cybersecurity standards is an alluring quality to potential customers.
How Can You Comply with NIST Security Standards?
Now that you get answers on the core questions such as what the National Institute of Standards and Technology is and why you need to comply with it, it's time to follow the steps you can take to make this compliance a reality.
Use the cybersecurity framework
First, you need to research and apply the NIST cybersecurity framework to your organization. The NIST risk management framework provides all the necessary knowledge and security measures required to keep data protected.
National Institute of Standards and Technology launched this framework to help businesses of all sizes gauge the grade of security they need to protect data.
The NIST framework applies a repeatable, 5-step process to make sure your security standards are at an expected level and quality:
Identify – Identify data and systems that must be protected;
Protect – Incorporate security measures to protect data;
Detect – Set up the adequate policies and tools to detect a cybersecurity incident when it happens;
Respond – Make a cybersecurity response plan, and apply it to address cybersecurity incidents;
Recover – Recover data as soon as possible and return operations back to normal.
Adopt a NIST Compliant File Sharing Solution
The best method to be sure your data is protected daily and to meet these standards is to adopt a compliant file sharing solution. It ensures that you align with the compliance from the minute you apply your solution.
If your organization is subject to the National Institute of Standards and Technology standards, you shouldn't postpone complying with these regulations. Act today to prevent future data breaches, and to defend your business's status as a government contractor.
With the proper security measures and a secure file sharing solution as part of your compliance efforts, your data will be protected successfully.
NIST 800-Series Compliance
Many security services and solutions offer permanent, automated monitoring of the NIST 800 series to assist government agencies through the process of identifying/prioritizing their cyber assets, identifying risk thresholds, defining optimal monitoring frequency, as well as reporting to authorized officials.
Some of the most common NIST SP 800-series guidelines that agencies need in complying with include.
NIST SP 800-53 – Delivers guidelines on security controls that are required for federal information systems;
NIST SP 800-37 – Provides nearly real-time risk management via continuous monitoring of the controls determined in NIST 8000-53;
NIST 800-137 – Gives additional guidance based on enterprise-wide reporting and tracking using automation.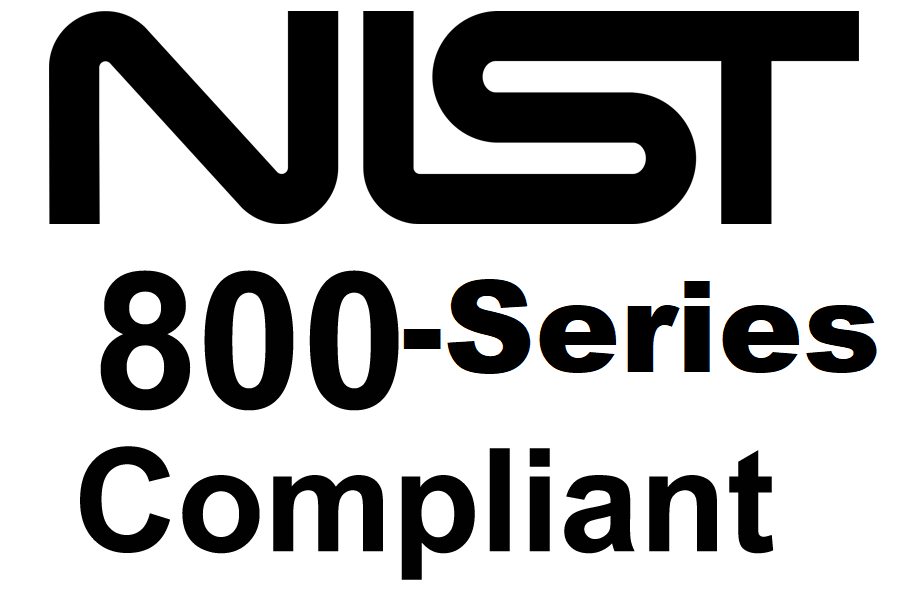 NIST 800-171 is a document of guidelines published by the National Institute of Standards and Technology in 2015, with compliance required as of December 31, 2017.
The mission of the guidelines is to make sure that sensitive federal information stays confidential when stored in nonfederal information organizations and systems and organizations.
Enforcement of these regulations is operated directly by the Department of Defense, making compliance 100% mandatory.
It sets security regulations in 14 different categories, such as.
Access control;
Awareness training;
Audit and accountability;
Configuration management;
Identification/authentication;
Incident response;
Maintenance;
Media protection;
Personnel security;
Physical protection;
Risk assessment;
Security assessment;
System and communications protection;
System/information integrity.
Through 14 categories of data security requirements, NIST 800-171 compliance gives your company steps you can take to ensure you reduce the risk of compromising your CUI.
Adopt the NIST 800-171 checklist in your organization, following these instructions – outlining how to keep your CUI safe.
Identify relevant CUI;
Classify the data;
Develop baseline controls;
Test baseline controls;
Continue assessments to mitigate risk;
Document the organizational security plan;
Roll out the plan across your organization;
Monitor outputs.

Due to widespread password reuse, ATO (account takeover) attacks have become an extremely profitable business for hackers. Organized crime groups are executing ATO attacks on a massive scale by applying botnet-infected armies to perform credential stuffing attacks against various mobile and web apps.
Educating users to choose not only strong but unique passwords from the start are the most efficient protection.
The NIST guidance recommends the following for passwords.
A minimum of 8 characters or a maximum length of 64 characters;
The ability to use all special characters but no particular requirement to use them;
Avoid sequential and repetitive characters;
Skip context-specific passwords;
Escape commonly used passwords and dictionary words;
Evade passwords obtained from previous breach corpuses.
NIST Incident Response
Something that stands out in the new policy is the incident reporting activated by the detection of a cyber incident, which is determined broadly as a network compromise.
In plain English, it means that contractors aren't only required to disclose network intrusions, but also attempted intrusions, irrespective of whether data or systems were compromised.
After the discovery of a cyber incident, you'll be required to.
Report the DoD about the incident within 72 hours of discovery, and to the prime contractor as soon as possible;
Investigate to figure out whether any covered information was compromised;
Save an image of all affected systems, along with all relevant logging data, for a minimum 90 days from the submission of the report;
Submit the DoD any malware discovered and isolated, by instructions provided by the Contracting Officer.
What is FISMA Compliance?
FISMA is a U.S. federal law passed in 2002 that made it a requirement for federal agencies to develop, document, and incorporate information protection and security program. It's part of the E-Government Act of 2002 introduced to enhance the management of electronic government processes and services.
This compliance has improved the security of sensitive federal information. Permanent monitoring for FISMA compliance gives agencies the information they require to maintain a high level of security and remove vulnerabilities in a timely and cost-effective manner.
Organizations operating in the private sector – especially those who do business with federal agencies – can also profit by meeting FISMA compliance. It can give private companies a head-start when trying to add new business from federal agencies, and by aligning with FISMA compliance requirements, organizations can ensure that they're covering many of the security best practices defined in FISMA's specifications.
What Are Federal Information Processing Standards?
The Federal Information Processing Standards, aka. FIPS are standards specified by the U.S. government for approving cryptographic software.
The NIST has so far released the FIPS 140-1, FIPS 140-2 standards, and FIPS PUB 140-2 is the must for Security Requirements for Cryptographic Modules.
The FIPS standards outline the best practices and security requirements for incorporating crypto algorithms, encryption schemes, handling essential data, as well as working with different operating systems and hardware, whenever cryptographic-based security systems have to be used to defend sensitive, valuable data.
FIPS defines specific methods for encryption and specific methods for generating encryption keys that can be used.
FIPS Compliance is mandatory for United States government computers, which means that all computers utilized for government work must be FIPS compliant.
Government/federal organizations, subsidiaries, and its contractors must ensure FIPS compliance as they work with information protected by federal government rules.
Bring your Business into Compliance With NIST
We offer complete NIST guidelines for your company. Secure Networks keeps your business up-to-date with the National Institute of Standards and Technology regulations, standards, and instructions.
Since various organizations have different readiness levels, as a leading Los Angeles IT support agency, take a targeted approach tailored to the needs of your business and the current infrastructure.
Our team of NIST compliance engineers executes documented procedures that move your business within the National Institute of Standards and Technology regulation standards quickly and safely.