IT Support Beverly Hills, CA
Meet the Best IT Support Specialists in Beverly Hills, CA
Secure Networks ITC is a leading Beverly Hills IT support and services provider. We have been helping small and midsize companies overcome the most complex IT challenges and focus on their core business entirely. Our Microsoft-certified IT experts will create the most secure IT environment for your business, regardless of the size of the industry you're in. Become a part of the Secure Networks family and experience the fastest and the most advanced IT support and services in Beverly Hills, CA.
Your business depends highly on your IT environment and its overall functionality. As a small or midsize business owner, you shouldn't let any glitch or flaw affect your IT ecosystem, causing downtime, slow email servers, faulty devices and workstations, and a lack of cybersecurity. Although they might seem insignificant at first, these inconveniences may have a long-term impact on your workflow and employees' productivity. Don't wait for these problems to solve themselves. Call (213) 861-2255 instead and enjoy the best IT support Beverly Hills can offer.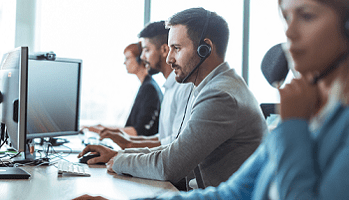 You have a unique opportunity to cut your business costs with the best managed IT services provides. Focus on your core business with peace of mind, and let us take care of your business server, network-enabled devices, security, and workstations. Enjoy cost-effective monthly fees and no hidden expenses.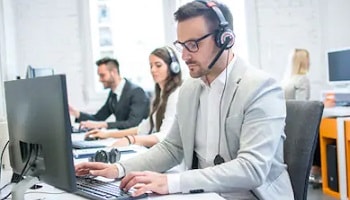 Whether you need computer support or complete business IT planning, we got you covered. IT services are client-oriented and aimed at addressing each client's specific needs. Save your valuable time and money with a trusted IT provider and take your small business to new heights.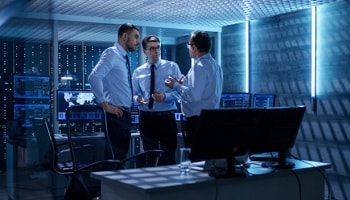 We help you align your IT with your business objectives and run your business more efficiently. Our IT consulting helps you get the most stable and reliable IT environment where you can do more with available resources.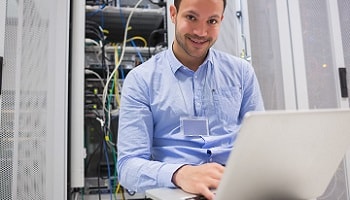 Get 24/7 available on-site and remote IT support for your office network, desktop, and servers. We can help you keep your expenses under control, foster better company performances, and do your business without distractions or interruptions.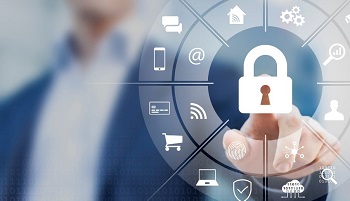 Our cybersecurity experts keep your digital assets safe anytime and anywhere. We deliver a proactive cybersecurity analysis, security consulting, HIPAA and NIST consulting and implementation, and the utmost protection from cyber threats. Don't wait for cyberattacks to happen but hire cybersecurity managed services today.
Stellar IT Services Beverly Hills, CA
NETWORKING
We specialize in virtual private networks (VPNs), firewall configuration, and remote access point setup. Once installed, your office network will deliver 99% uptime without flaws or glitches that affect your workflow or communication with clients.
SERVER SUPPORT
We offer fully-managed server support services, including server maintenance, migration, and monitoring. We will help you choose the best server for your business, set it up, and manage your existing server o servers – the number is not important.
REMOTE IT SUPPORT
IT guys from Secure Networks ITC are quick and responsible. And we have stats that prove that the average waiting time on the phone is 9 seconds while email response time is 3 minutes! Therefore, we can solve most IT-related problems remotely and in no time. Feel free to contact us via phone, chat, or email.
ON-SITE IT SUPPORT
If we can't resolve your problem remotely, we'll dispatch our field technicians to your premises in Beverly Hills. You can count on us to restore peak performance, whether it's an emergency or scheduled maintenance.
---
CLOUD COMPUTING
Secure Networks ITC is a certified Microsoft Cloud Solution Partner that can help you migrate your entire IT ecosystem to the cloud. We ensure you get the best out of cloud computing by implementing Microsoft Azure and Office 365 solutions, where time-consuming maintenance and downtime are not welcome.
BACKUP & RECOVERY
We cannot prevent natural disasters, human errors, or a sudden hardware failure. But we can make sure your valuable data won't be lost due to unpredictable situations like these. We offer the most convenient three-layer backup solution and recovery system to prevent data loss.
INDUSTRY-TAILORED IT
We have 20 years of experience serving different industries and meeting their specific needs. We can develop unique healthcare IT, law firm IT support, accounting and CPA IT services, non-profits IT, real estate IT, and other custom-tailored IT services and consulting for Beverly Hills small and midsize companies.
VOIP SYSTEM IMPLEMENTATION
Let us install a VoIP system in your office and experience the benefits of enhanced communication with your clients or team members. In addition, we can help you choose the best VoIP provider for your small business, do cable management, install phones and switches, and update the software on the phone system.
---
Searching "IT Support Near Me" in Beverly Hills? Let Secure Networks ITC Be the #1 Choice
Microsoft Partners since 2007
Flat monthly rates, no hidden expenses, and full control over your IT budget
Limited & unlimited plans
Quick response time
Many years of experience in the IT field
Around the clock available Microsoft-certified engineers
Official VMWare, Dell, Lenovo, Cisco, and Bitdefender Partner
State-of-the-art IT practices
Month-to-month contracts – no strings attached.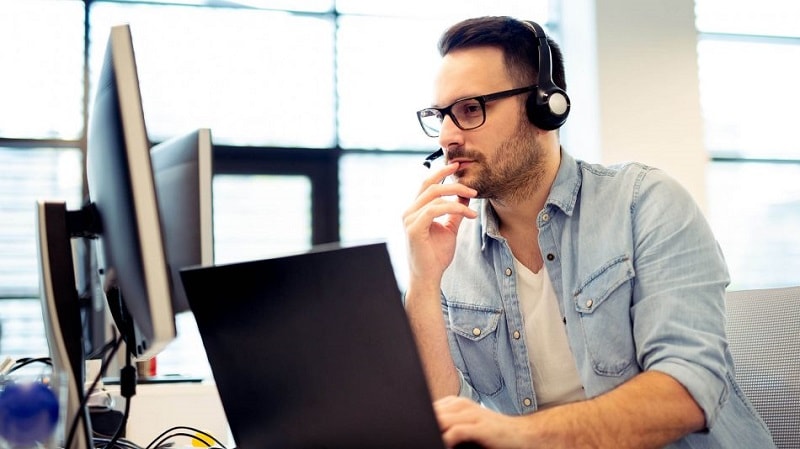 Managed IT Services Beverly Hills, CA
Our long-standing experience working with different industries allows us to meet the specific IT needs of our clients and deliver the best tech experience to small and midsize firms in Beverly Hills. Our
managed IT service plans
are designed for businesses seeking a 24/7 operational working environment and a stable IT infrastructure with 0% downtime.

MANAGED DESKTOPS

MANAGED NETWORK

MANAGED SERVER

MANAGED SECURITY
You can choose limited or unlimited managed service plans depending on the business goals you want to accomplish. We offer flat pricing, no hidden fees, and no overcharge. That way, you'll be able to control your IT costs and budget more efficiently. Our monthly fees are set per seat, regardless of the device you're using – it can be a server, workstation, or a network-enabled device. Besides, every plan comes with customer support you can count on 24/7. Choose our top-notch managed IT services to enjoy the following advantages:
Highly skilled and experienced Microsoft-certified IT team
Minimum downtime
Focus on your core business missions
Enhanced cybersecurity
Thorough HIPAA and NIST consulting
Full control over your IT costs and budget.
HIPAA Consulting Beverly Hills
Count on our professional cybersecurity team to guide you through the entire process of becoming HIPAA-compliant. We keep pace with the latest changes in HIPAA regulations, ensuring our clients are up to date with the newest security practices regarding the patients' confidential data protection. Our HIPAA services aim to protect ePHI from unauthorized access and data breach through the following:
A thorough HIPAA evaluation
Initial assessment of your current HIPAA compliance level
Compliance data protection strategy
HIPAA-compliant emails
HIPAA-compliant servers
HIPAA-compliant workforce
NIST Consulting Beverly Hills
A highly skilled Beverly Hills team of technicians ensures you understand the latest NIST security standards and comply with them. We implement the best cybersecurity practices to prevent unauthorized disclosure of classified documents, makings sure the government contractors and agencies working closely with the government maintain their NIST compliance in the long run. Our complete NIST consulting services include:
Recommending the best NIST publication for your specific business requirements
The initial evaluation to check your current NIST compliance levels
An evaluation report with a clear and comprehensive security plan
The roadmap for becoming NIST-compliant
Improving your cybersecurity infrastructure

Exclusive offer: 10% OFF on Microsoft Office 365 Subscription + FREE Migration
Microsoft 365 business apps offer many benefits to small business owners. Aside from facilitating the overall workload, Office 365 helps you organize your tasks better, enhance communication quality with your clients or team members, and manage your business-related tasks and events more efficiently.
Our experienced IT team can install and configure Microsoft Office 365 apps, ensuring your company receives the following perks:


Enhanced cybersecurity
Lower cost and more flexible pricing
Improved productivity
Seamless access to your email and calendar, anytime and anywhere
Better communication with your team members
Instant Microsoft Business Software installation
Industry-Tailored Managed IT Services in Beverly Hills, CA
More productivity // Less downtime // State-of-the-art industry IT solutions

---
---
Why Do Beverly Hills Small Businesses Choose Us Over Competitors?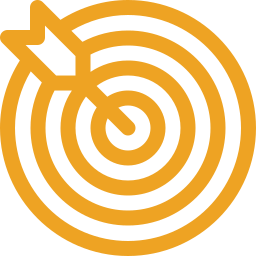 Remote & On-Site Support
Feel free to contact our technicians and engineers via chat, email, or phone if you're dealing with IT issues that can be resolved remotely. Additionally, you can schedule an on-site assessment in your office, whether it's an emergency or scheduled maintenance.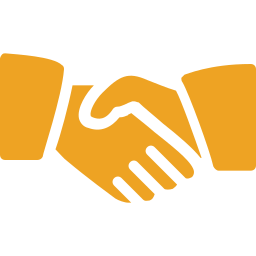 15+ Years of Experience
We have more than 15 years of experience providing excellent IT support and services to different industries across Beverly Hills. We rely on our extensive knowledge, high-end tools, and highly skilled staff to provide the most efficient IT practices to any niche.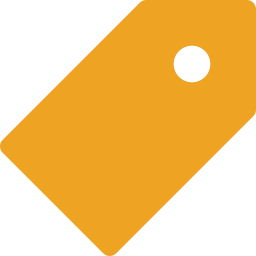 More IT for Less Money
Our unlimited managed IT services come at a flat monthly fee and without hidden costs. Enjoy our custom-tailored Beverly Hills IT support at a competitive price, which is not something IT companies usually offer.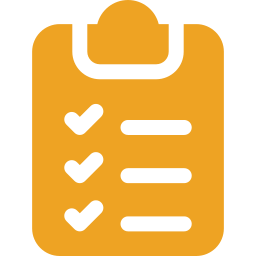 360 Degree Approach to IT Services
We continue to offer the most comprehensive IT solutions to address our clients' most complex IT challenges and create a secure and solid IT infrastructure for daily business operations. Let us manage your office network, servers and workstation.
---
IT Support Beverly Hills 90035, 90210, 90211, 90212
A stable and 24/7 functional IT environment makes a perfect place for small businesses to grow. And Secure Networks ITC is here to make sure your office is an ideal space for further business development. Call us at (213) 861-2255 or fill out the form below to schedule a phone or web meeting with our senior consultant. But that's not all – if you prefer in-person meetings, we'll be happy to send our tech support for a FREE on-site evaluation. We serve small and midsize businesses in Beverly Hills and the areas with the following ZIP codes – 90035, 90210, 90211, and 90212.