Committed IT Support and IT Services in Culver City, CA
Fully Managed IT Support Services for Small and Midsize Businesses Across Culver City
Computer Support 90066, 90230, 90231, 90232, 90233, and 90292
IT ecosystem is the most vital part of any small and midsize business. At the same time, it takes a great deal of time and money to manage it yourself. Instead of investing a substantial amount of resources into this sphere and neglecting your core business, hire professional Culver City IT Services to take care of your office network, workstations, and cybersecurity without breaking the bank. Call us at (213) 861-2255 to schedule a free consultation.
Secure Networks ITC has many years of experience providing Culver City small and midsize businesses with stellar IT support and services. We can help you overcome various IT challenges that might affect your workflow, delivering a 100% safe and functional IT environment for you and your employees. As our client, you'll have a unique opportunity to experience the most prompt and reliable IT Support Culver City offers.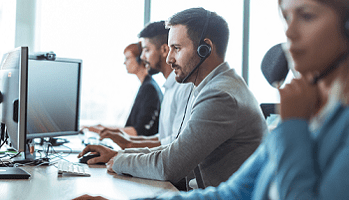 Hire the most reliable Culver City managed IT services to reduce your business costs and focus on your core business goals. We ensure every part of your IT infrastructure functions properly, delivering peace of mind to any business owner. Enjoy fully functional workstations, network-enabled devices, and next-level cybersecurity at flat monthly fees and no hidden costs.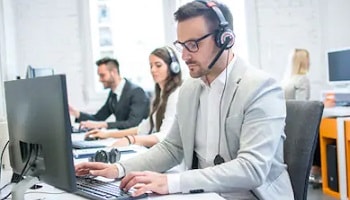 Our comprehensive Culver City IT services encompass anything from computer support to fully managed business IT planning. Our custom-tailored IT solutions are convenient for any small or midsize business as they help cut your costs and save your valuable time.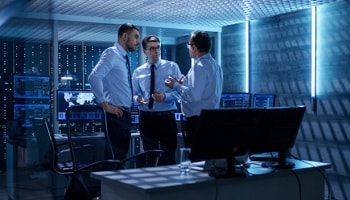 Professional Culver City IT consulting finds the best way to help you implement secure and efficient IT infrastructure and experience more benefits with existing resources. Our dedicated team of IT consultants allows you to create an ideal IT environment in line with your unique business goals and complete your daily tasks more efficiently.
---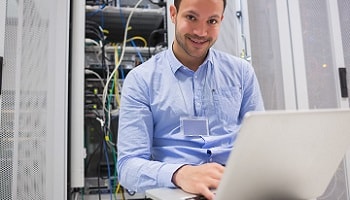 We provide 24/7 available remote and on-site IT support to address your business network, desktops, and servers. Count on our quick and efficient IT support to solve any problem affecting your workflow without costing you a fortune.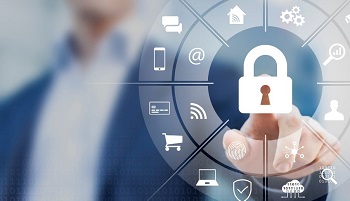 The Culver City cybersecurity crew keeps your digital assets safe from the most sophisticated cyber threats by performing a proactive cybersecurity assessment and consulting. At the same time, we ensure you're fully compliant with HIPAA and NIST frameworks.
Top-Trusted IT Services in Culver City, CA
MANAGED IT SERVICES
Look no further than Secure Networks managed IT services to establish a safe, dependable, and fully functional IT infrastructure at a fair price and without hidden fees. We tend to be the number one choice among Culver City businesses due to our transparent billing and flat monthly cost.
IT CONSULTING CULVER CITY
Count on our strategic Culver City IT consulting to adopt sustainable IT strategies according to your specific business objectives.
CYBERSECURITY
Low-grade antivirus cannot protect growing businesses from the most advanced cyberattacks. Instead, you need proactive monitoring, backup, spam prevention, email filtering, disaster prevention, and other cybersecurity services Secure Networks offers at a great price.
NETWORKING
Count on our computer support network specialists to design and manage your office network, including firewalls, access points, routers, VoIP phones, and cabling. Say goodbye to network flaws and start completing your daily tasks more seamlessly.
BACKUP AND RECOVERY
We rely on triple backup – on-site, off-site, and cloud – to ensure you can recover your digital assets in case of unexpected data loss. With us, your business data is 100% safe.
---
SERVER SUPPORT
Our server support services include consulting, deployment, and routine server maintenance. Our dedicated Microsoft-certified IT technicians will conduct a complete server performance evaluation in real-time, regardless of the number of servers you have.
REMOTE IT SUPPORT
The Culver City team of IT technicians will solve 90% of all the issues associated with your IT environment remotely and within an hour. We offer quick email, chat, and phone support to respond to your request in 5 minutes and solve various tech problems.
ON-SITE IT SUPPORT
If it's not possible to solve your problem remotely, we'll send our field technicians to your Culver City office. Call us in case of emergency to solve your tech issues in the shortest possible time.
CLOUD COMPUTING
Cloud computing is the future, even for small and midsize businesses. Well-implemented cloud computing services, including Office 365 and Microsoft Azure, can help you cut costs and do your business more efficiently. Call us today to help you migrate to these cutting-edge cloud business solutions in no time.
INDUSTRY-DRIVEN IT SUPPORT
We serve various industries across Culver City – from governmental contractors and non-profit organizations to healthcare facilities and educational institutions. We can help your company understand essential IT and security standards, like HIPAA and NIST.
---
Top Reasons to Choose Us Over Competitors
Microsoft partners since 2007
BBB Accredited managed IT services provider
Fair pricing and no hidden fees
Limited & unlimited plans
Month to month contract
Many years of experience in the IT sphere
24/7 available Microsoft-certified senior engineers
Dell, Lenovo, Bitdefender, and Cisco Partner
State-of-the-art IT practices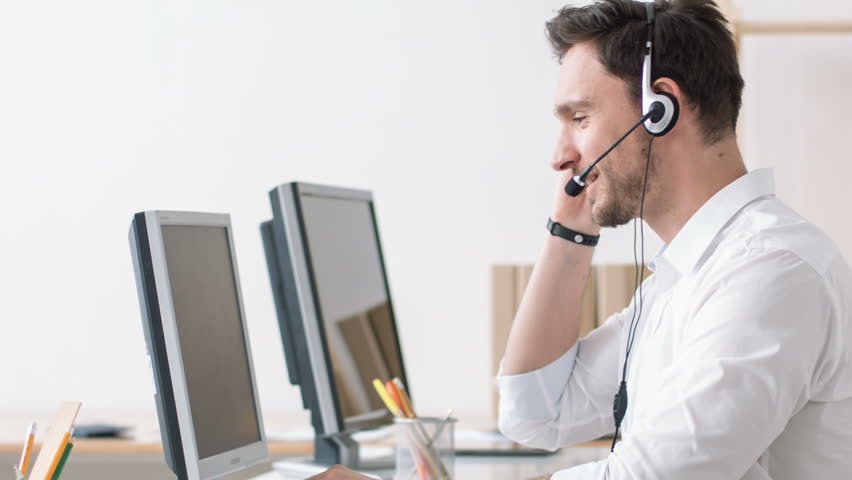 Managed IT Services Culver City, CA
Secure Networks ITC has been in business for over 15 years, during which we have been serving different niches across Culver City. Our managed IT services meet the unique needs of small and midsize companies seeking around-the-clock functional desktop and network environment with 0% downtime.

MANAGED DESKTOPS

MANAGED NETWORK

MANAGED SERVER

MANAGED SECURITY
We offer limited and unlimited
managed IT service plans
you can choose based on your business goals. You can have both limited and unlimited plans at a great price, which allows you to manage your spending and organize your budget more efficiently. Our monthly rates are set by seat, whether it's a server, workstation, or network-enabled device. Each plan comes with 24/7 available customer support you can rely on whenever you're experiencing complex tech issues. With our fully managed IT support services, you'll experience the benefits that foster your business growth and achieve your goals much faster:
Skilled and experienced Microsoft-certified IT crew
Minimized employee downtime
Focus on your core business goals
Increased security
Achieve and maintain HIPAA and NIST compliances
Complete control over your budget.
HIPAA Compliance
If you run a healthcare organization, you must follow essential HIPAA guidelines. Rely on Secure Networks ITC to explain all HIPAA regulations and help you become HIPAA compliant in no time. Additionally, we make sure your ePHI is fully protected from unauthorized access, keeping your patients' data safe. Count on us to conduct the following HIPAA services:
Initial HIPAA assessment
Evaluation of your current HIPAA compliance level
Tailoring a compliance data protection strategy
Setting up HIPAA-compliant accounts, servers, and emails
Ensuring your servers are HIPAA compliant
Making sure the workforce is fully compliant with the guidelines
NIST Security Standards
A skilled Culver City IT team makes sure you understand and implement essential NIST security standards and guidelines. At the same time, we ensure your company adopts the best and most advanced cybersecurity practices. Our complete NIST compliance services include:
Identifying the best NIST publication for your specific business needs and goals
Conducting the initial assessment to check your current compliance level
Delivering a clear and efficient security plan
Providing an evaluation report
Presenting the roadmap for becoming NIST-compliant
Improving your entire cybersecurity infrastructure

Get 10% OFF on Office 365 Subscription & Free Migration
Microsoft offers a wide variety of software services that help small and midsize businesses manage their tasks effortlessly. You can benefit from Microsoft 365 business apps in many ways; aside from organizing your time and tasks more seamlessly, these advanced software solutions facilitate workflow, ensuring you and your employees manage work-related duties more quickly.
By letting our Culver City IT experts install
Microsoft Office 365
, you may enjoy the following perks:


Enhanced cybersecurity
Flexible pricing and excellent services at a lower cost
Improved employee productivity
Unlimited access to your email and calendar
Seamless communication between team members
Instant Microsoft Business Software Installation
Industry-Tailored Managed IT Services in Culver City, CA
---
---
What Makes Us Stand Out from Our Competitors?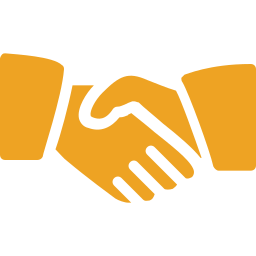 15+ Years of Experience
Secure Networks has been in business for 15 years. A long-standing experience in the IT field allows us to resolve different IT challenges and help small and midsize companies accomplish their goals. We rely on our extensive knowledge, cutting-edge tools, and highly skilled staff to provide the most dependable IT services to any industry.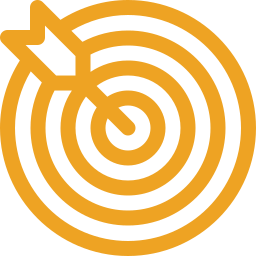 Remote & On-Site Support
Contact our technicians and engineers remotely via email, chat, or phone whenever you're dealing with a simple or more sophisticated tech issue. You can also schedule an on-site evaluation in your office, whether it's an emergency or scheduled maintenance.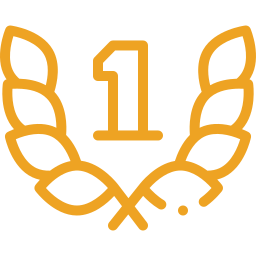 Superb IT Services
We have helped over hundred clients overcome the most sophisticated IT issues, creating a stable and entirely secure IT infrastructure at their offices.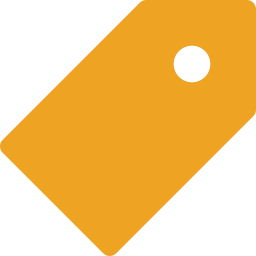 More IT for Less Money
Our rates are transparent and without any hidden costs. Besides, our IT support services are available at a quite competitive price.
---
---
Culver City – A Center of Motion Picture and IT Professionals
Culver City is located in Los Angeles County, California. It was named after its founder, Harry Culver. In the 1920s, Culver City became a center for motion picture and television production, and today it is home to Columbia Picture Industries, Servicon Systems, Omaze, and other famous organizations. Additionally, Culver City represents a unique opportunity for job seekers and companies looking for budget-friendly yet highly efficient IT services and computer support.