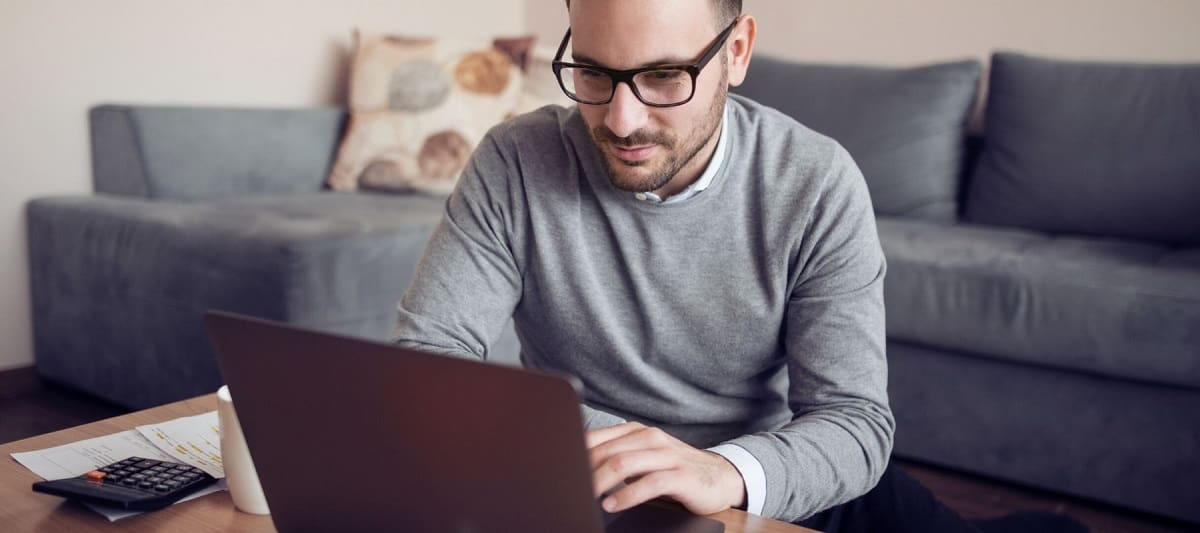 Work from Home Guide  – 12 Useful Tips You Can Apply Right Now
Working from home can be thrilling, empowering, and even lucrative. Whether you're a freelancer, a part-timer, or a full-time employee, it's a way to evade daily grind. But there are some responsibilities that come with freedom, such as planning, self-discipline, foresight, hours of uninterrupted hard work, and, most important, the focus.
As many home-based workers will tell you, it's not easier to work from home — it's only a different location. That's especially true if you don't have the right strategy for remote work. That's why we've put together this guide — to help you find the best way to working remotely.
Who Telecommutes the Most?
The simple answer: millions of people. According to many reliable statistics, growth in telecommuting has taken place 10 times quicker than in other fields of work. Based on that, you can conclude that remote work is becoming more popular by the year.
The reasons for this growth are clear – for office workers, technology (like Microsoft Teams, video meetings, and more) has made working from home more comfortable. For workers with access to Wi-Fi, communications are actually seamless.
Some employees work from home full-time, while others may work remotely for part of the week and go into the office for the rest of the week.
Key Remote Work Stats
40% of people claim that the most significant benefit of telecommuting is the flexible schedule;
15% of companies exclusively hire remote workers;
Organizations allowing remote work to have 26% lower employee turnover those that don't;
74% of workers would be more willing to work for their current employer with the flexible working hours;
Folks who work remotely at least once a month are 25% more likely to be productive;
The number of people that work remotely has increased by 159% since 2005;
8 million people in the USA work from home.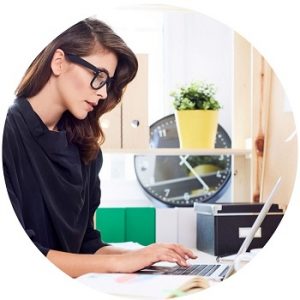 How to Work Efficiently From Home?
Whether you're working from home one day per week (or more) or full-time — by choice or due to a health situation or weather event—it's crucial to ensure that you're set up to be productive. It means having a designated workspace with the proper technology, methods of dealing with kids, and a schedule that enables the social contact and stimulation that typically comes from being in an office with others.
Here 12 most effective ways to work from home during Coronavirus.
1. Ground rules
Does your company require a nine-to-five schedule, or is there already mentioned flexibility? Can you work on public Wi-Fi? Which tech telecommuting tools might you need, such as TeamViewer for remote desktop, Slack, or Microsoft Teams for group chats?
If you work for someone else, it's crucial that your employer spells out the ground rules and ensures you have the proper equipment, such as a business laptop, as well as passcodes, network access, and instructions for remote login, including 2-factor authentication. Make sure to do trial runs and work out any issues that might obstruct your work. If you work for yourself, you may require many of the same tools.
2. Workspace design
If possible, it's recommended to set aside a separate space in your home for work. It'll help you separate your home and work activities, and increase productivity when you're working in your designated space.
Video technology is also a great tool to use when working remotely. It helps you to stay connected even when you're very far apart. To optimize video meetings, you should:
Test out computer microphone, speakers, and camera before meetings to ensure they work;
Be careful of your physical background when in meetings, change to something more professional when required;
Use video cameras whenever possible—keeping a camera on can enhance understanding and communication.
3. Set and follow a schedule
It's critical to set working hours apart from personal home time. For transparency, tell your supervisor when your working hours are when working from home and indicate on your calendar when you're available.
Here are a few methods on managing your daily schedule to elevate productivity:
Start a day by reviewing the tasks you have to get finished to make progress towards your targets that day and during the week or month;
Prioritize the tasks by understanding the time investment, complexity, and impact of each;
Provide key status updates to the manager and other team members at an agreed-upon cadence;
Use regularly scheduled breaks to stretch, get outside, and relax your brain.
Productivity and health suffer when you don't build in regular breaks for our brains and bodies. The brain is like any other muscle—it must rest. These breaks can take any form, such as:
Meditating;
Reading a chapter of a book;
Listening to a podcast;
Doing a short yoga video.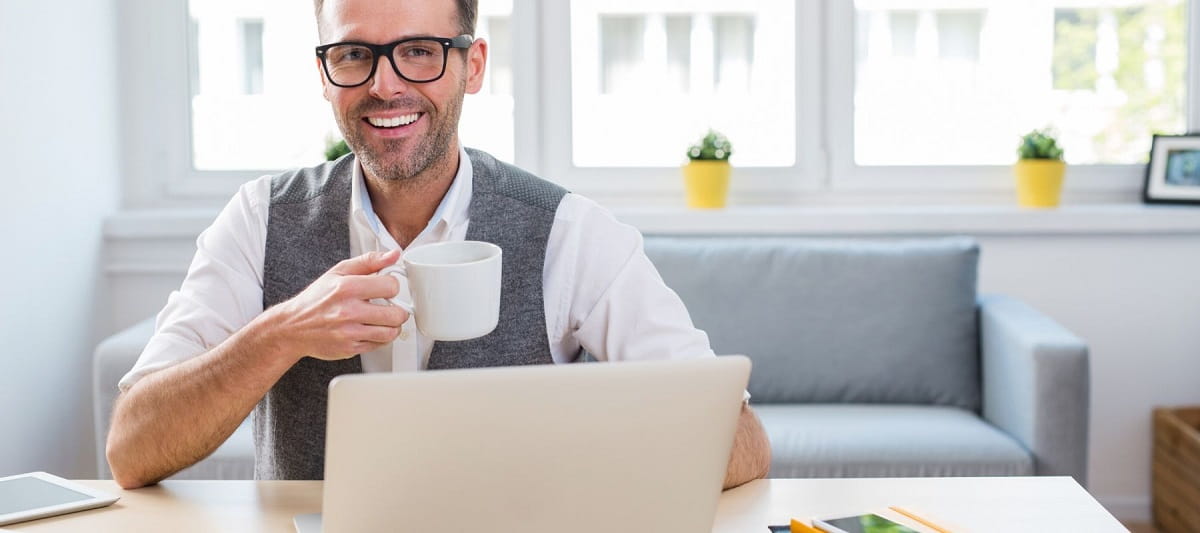 4. Avoid distractions
The fusion of home space and workspace can lead to a lack of breaks and boundaries. Align with your supervisor and team on expected work outcomes, so you're concentrating less on how much you toil and more on what you accomplish.
If you still feel tired, make work start and stop rituals, forced movement moments (like walking the dog), and gamified breaks. For instance, try the Pomodoro Technique by focusing for 25 minutes, then taking a mandatory 5-minute break. Here are some interesting methods to create boundaries around work and home time:
Shut down the PC at the end of the day;
Avoid opening email or online chat after you've decided to sign off;
Identify an activity that begins around the time you need to disconnect, such as an appointment with a friend or workout class.
5. Good Internet speed
If you have kids, their Xbox and FaceTime habits may slow your connection and download speeds. Moving as close as you can to a Wi-Fi router will help (devices that are distant tend to draw on bandwidth), or you can switch to Ethernet. You'll probably need a dongle since laptops don't have Ethernet ports these days, plus an Ethernet cable to connect your PC to a small business router.
6. Leverage phone apps
If your job involves making long-distance and/or international calls, Viber, WhatsApp, Google Hangouts, and Skype all allow you to call over the Internet across the globe. Plus, if you and the person you're calling are on the same service, the call will be free.
7. Staying secure
Those new to working from home online present a target for hackers, who will no doubt sense an opportunity to steal sensitive data or commit online fraud. To keep the information, secure most companies will use a VPN (virtual private network) to produce an encrypted connection from the user's desktop to their company IT system.
8. Communication apps
Teams, a part of premium Office 365 subscriptions, is a full-service collaboration and communication tier for Windows users. You can have video and VOIP calls using Teams, direct and group message other users, and share work from other 365 apps, such as PowerPoint and Excel. Teams can be created around departments, projects, employees, and so on. Messages are sent out to teams via the transom, or you can DM smaller groups or individuals.
Slack is also great communication app. It's chat room for your whole organization. Your team's Slack will be divided up into smaller channels for group discussion, composed of teams, interests or whatever you desire.
9. Remote desktop
Want to work from home online, but all your visual assets are on your office desktop? You'll need good remote desktop support. The same goes for workers who are a 100% remote but have a home desktop they want to access while traveling.
TeamViewer is available for Windows, OS X, iOS, Linux, and Android, and it's free for personal use. File transfer, clipboard transfer, wake-on-LAN, and easy setup make it an excellent option for remote workers who need basic desktop access. No port forwarding is required, and minimal firewall futzing is needed to get it going. Plus, it supports two-step authentication.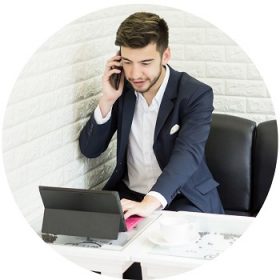 10. Use remote IT support
Managing the increasing technology demands of telecommuting employees isn't easy for any niche, but it can be especially challenging for small SMBs. Still, it doesn't necessarily have to be difficult. The key to effectively managing remote workers is to be sure you have the technology you need to be productive, while making security a top-notch priority. Therefore, your IT remote support plays a crucial role in the operations of your home office.
11. Communicating with remote teammates and manager
Since your manager will no longer see you at your desk, you'll want to make sure him/her that you're still an engaged employee. Be communicative on email and chat apps, and share completed projects. Be sure to have scheduled one-on-one meetings in which you review what you've completed and what you are working on with your manager, also.
During remote working, in-person communications are limited. It means you're not as able to rely on building rapport through small talk, facial expressions, and body language.
12. Dress code
If you're dressed in your pajamas, it can be much harder to set up the brain in productivity mode. Try maintaining regular morning routine to set boundaries between the living and working at home.
You might try another activity to accelerate productivity, such as (again) a walk, light workout, or stretching. Then, get dressed and ready for the day and make a healthy breakfast. Dressing for the tasks ahead of you'll make you feel more motivated, and is also a useful practice in case of unexpected video meetings.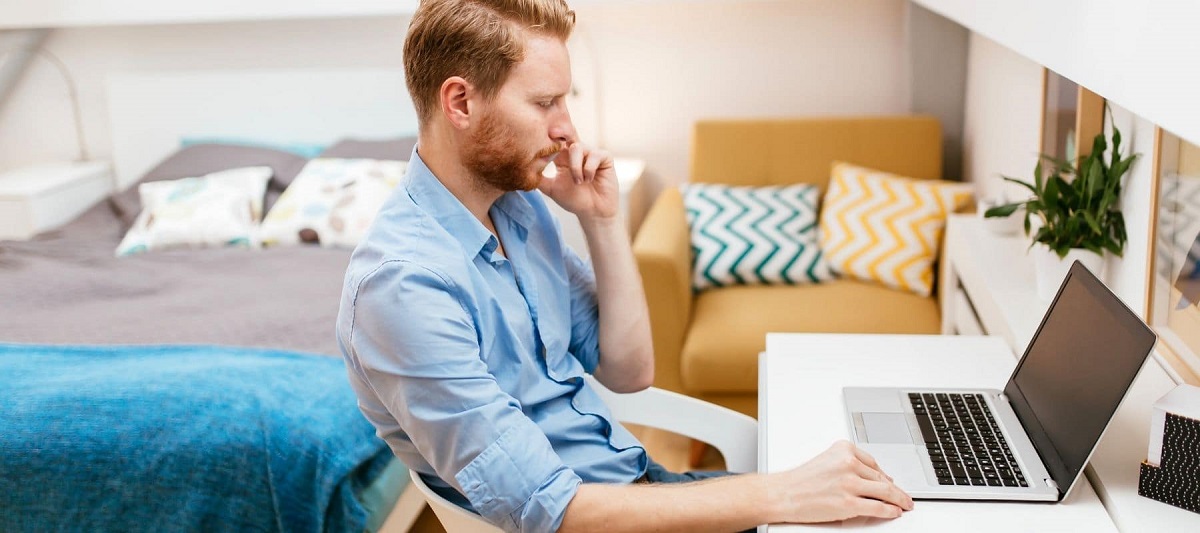 Advantages
There are many benefits to working remotely. It gives workers greater freedom over their work hours and work location. It provides the employee more flexibility to balance personal and work obligations, like school pick-up or caring for an ill family member.
Also, working from home can make you more efficient since you don't have the distractions of office space. Minimized commute time can also be beneficial, particularly for people who would otherwise need to travel for hours to get to a workplace. Also, eliminating a commute can often be a saving.
There are also many merits to employers. Allowing workers to work remotely often makes them more productive, which benefits the company. Remote workers are also likely to be happier in their jobs and are therefore more likely to stay within the organization. It even saves businesses money in office expenses.
Disadvantages
Still, there can be downsides to working from home. You have to be extraordinarily self-motivated, or else you may get distracted easily. As we said, you also have to find a productive place to do work, such as a coffee shop or home office. Some folks find working from home to be a bit isolating since you're not around your collegues. Routine meetings via video chat can help alleviate this solitude.
Secure Networks – Work from Home with the Best Remote IT Support
Secure Networks a responsive, award-winning Los Angeles IT  Support company that bringd all the power and capabilities of your IT department without the hassle and expense of managing it yourself. Therefore, you get more time to focus on expanding your business.
We stand out from the crowd of IT companies by keeping the needs of our customers as our first priority, and that's how we help businesses of all sizes and industries – accelerate their growth and get impressive results. For more information, contact us at 213.861.2255.