Leading IT company in Orange County County
Certified, licensed & insured company
Proven track record
Cost efficient
Experience in many industries
Phone, email and chat support
Response time in seconds
Latest IT solutions & flawless integration
Develop solid IT strategic for years to come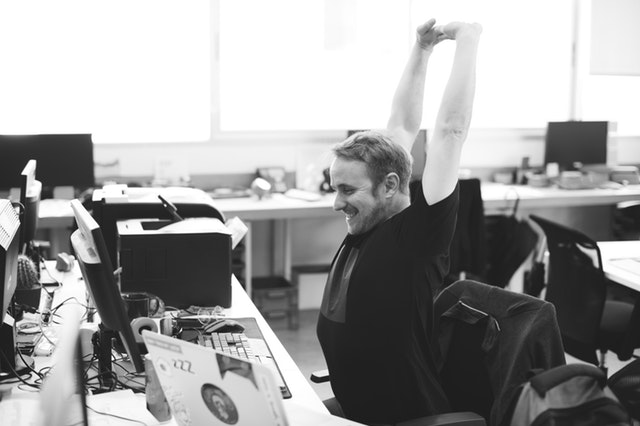 Partners Make Us Stronger
We are trusted by leading IT giants. These are our partners, affiliations and certifications

Explore Business IT Support in Orange County
Over the 15 years, we work with clients in different industries and niches. Regardless of industry, they all need two things:
•
Responsive IT team
– Our team is 24/7 accessible. We provide the fastest small business Orange County IT support over the phone, chat or email. Same stands for on-site visits. We can dispatch our tech to your office under one hour. •
No downtimes
– We work fast. There are no problems we can't fix within one business day.
If you run a business that needs special requirements call us at 213.861.2255. No matter what kind of job you do and what custom needs you have – we can help. Government, non-profit, or education we have experience and knowledge to deliver unique IT support at a predictable cost. IT has no secrets when partnering with us.
Managed IT Services
Get flat monthly fee for IT Service. Be proactive and reactive with managed IT support services from Secure Networks ITC. 24/7 active monitoring system of all IT components in your company will decrease problems, increase uptime and help you achieve business goals using the latest computer technology.
Hire us and forget outdated IT solutions that harm your employee's productivity. Run business at full speed, take care of your clients and focus on things that matter to you. Leave IT support to professionals, passionate about computers. Choose one of the monthly packages and have dedicated engineer and technician at disposal every time you experience issue. On the other hand, we'll follow your complete IT environment to make sure there are no issues that can arise. Our
managed IT services
include
desktop support, server support, network, and security support.
Do You Really Need Orange County IT Support?
Is this the right moment to tackle with all IT problems? Ask your self few simple questions, and you'll get the answer quickly.
•
Is existing "in-house" IT guy has time, knowledge and certifications to satisfy requirements from all employees and departments?
No matter how capable it is, one tech or specialist can't be enough. Want to hire two or three? Average salary and benefits for two specialists cost way more compared to the price of our IT support services. Plus, you'll have a complete team of Microsoft certified techs and engineers under your belt. •
Your business is growing, but it can't be said for your IT network.
Data is growing, but IT infrastructure is in stagnation and became slow and hard to scale. You are stacked with old server, desktops, and network? Don't lose your time any second, call us for a free consultation. •
Can't you rely on existing IT provider?
Their support is slow-as-snail, but invoices come very fast? •
Going from one to another IT company, you can't focus on productivity and your core business?
We are not like other Orange County IT companies? We try to build a stable relationship with every client that will last for years. Have peace of mind, knowing that renewed Orange County IT service provider looks after all devices and network. •
You need to protect data, adopt the latest HIPAA and other security measures.
No problem, we already helped several Orange County companies to accomplish rigorous standards for a data breach. •
Do I need IT strategy for the next couple of years?
Yes, you need to create a strategic framework to follow. Future growth depends on what you do today. •
We get billing surprises from month to month.
If you pay a lot for IT support, but don't have transparent billing every month consider switching to a flat monthly fee. Clear and self-explanatory invoices are essential for cost control. If you recognized yourself and your business in these questions pick up the phone and let us know what bothers you. It's time to work hand in hand. Our IT Support Orange County dedicated can be a stepping stone to achieve business goals. Don't let IT technology frightens you and jeopardize business potentials.
IT SUPPORT FOR SMALL BUSINESSES IN ORANGE COUNTY
You Can Find Us Here
---
---