#1 Managed IT Services Orange County
Hire Local Orange County Managed IT Service Provider
Any growing business can benefit from Secure Networks ITC – a highly professional Orange County managed service provider. Instead of putting their effort and resources into solving the common IT issues themselves, small and medium-sized companies should let professionals take care of their IT environment while focusing on their core business duties.
Start saving your time and money today! Call us at (213) 861 2255 to get the best IT managed services Orange County can offer to small and midsized businesses that seek long-term growth and more revenue.


Nowadays, the success of any small business depends highly on IT. For that reason, it's vital to ensure your network, servers, and workstations are reliable 24/7 with 0% downtime. That way, your employees will be more productive, and your customers will enjoy enhanced experience and professionalism.
Orange County Managed IT Services At-a-Glance
Secure Networks ITC offers unlimited managed IT services in Orange County at a flat monthly fee, without hidden costs or overcharge. By choosing Secure Networks ITC as your managed service provider (MSP), you have a unique opportunity to adopt the most advanced cybersecurity practices and achieve your business goals more quickly and efficiently.
We offer:
Managed Unlimited Desktop, Server, and Network Support
Managed IT Security Services
Managed Cloud Services
Complete Microsoft Azure & Office 365 Support
Managed Remote and On-Site Tech Support
Managed Backup & Data Recovery
HIPAA and NIST Consulting
IT Maintenance and Monitoring
Full IT Assessment & Network Audit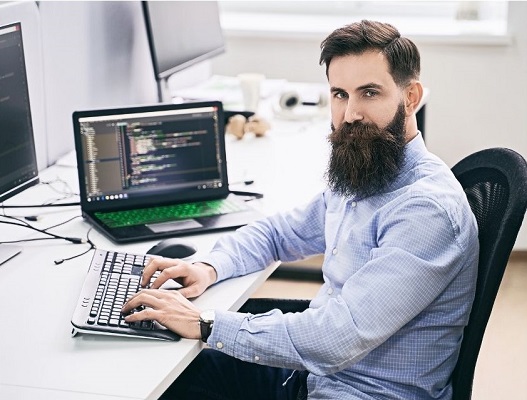 Why Choose Us as Your Orange County Managed Service Provider
Clients choose us over competitors because we resolve problems before they affect your employee's productivity, change your communication with customers, and cause downtime. We have knowledge and experience that allow us to react quickly and protect your digital assets with the highest levels of efficiency. Additionally, we ensure you get a rock-solid IT environment where everything is fast, intuitive, and 100% secure.
---
Managed Servers and Desktops
---
Orange County Small Businesses in Portfolio
Orange County IT Services That Give Results
Our mission is to help small businesses in Orange County establish a rock-solid IT infrastructure that fosters business growth and prosperity in the long run. And ever since our early beginnings, we've been delivering what we promise. The 3 most prominent advantages of our managed IT services include: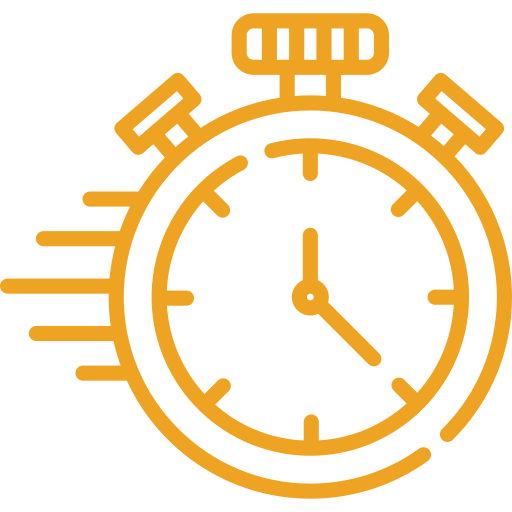 FAST RESPONDING
Whether you contact us via email or phone, we'll respond to your request in no time. Our senior engineers will lead you through the entire process without technical mumbo-jumbo and fancy IT words. As a result, your problem will be solved quickly and efficiently.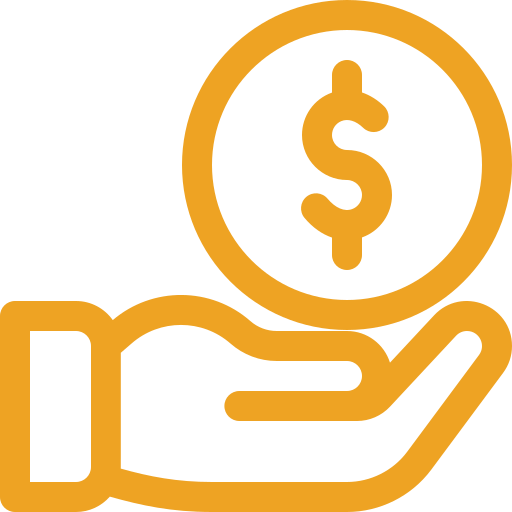 FLAT MONTHLY FEES
Our managed IT service pricing plans are fixed and entirely transparent. You can enjoy unlimited, 360-degree IT support services without hidden fees or overcharge.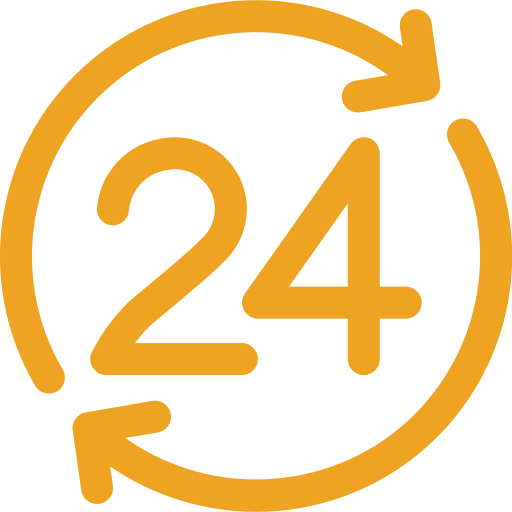 PEACE OF MIND 24/7
Our next-level monitoring system and proactive approach allow us to detect and fix issues before they affect your IT system and computer network. You can rest assured that nothing can go wrong on our watch.
How Can Managed IT Services Orange County Take Your IT Experience to the Next Level?
Managed IT services can help your business on various levels, especially if you choose a proven IT service provider to take care of your IT infrastructure and digital assets. By choosing us, you get to enjoy the following:
FREE Consultations
Our team of experts offers free consultations regarding your IT environment, providing clean and thorough recommendations for improving your security.
No Strings Attached
Secure Networks ITC doesn't require you to sign any long-term contract. In fact, you can cancel anytime and pay for the services as long as you're using them.
Easy-to-Understand Contract
Our contract is completely clear, easy to understand, and without fine print. In addition, our pricing plans are fixed and fully transparent, without hidden costs.
We are Local to Orange County
We serve small and midsize businesses in Orange County and its surrounding areas. We offer both on-site and remote IT support, which allows us to manage different Orange County areas professionally, quickly, and efficiently.
---
24/7 Server and Equipment Monitoring
Our proactive server and equipment monitoring means a 100% safe IT environment and reduced cybersecurity risks. We oversee your office network, desktops, and servers, looking for the signs of unusual activity, preventing any potential mishap that could cost your business a fortune.
Emergency IT Support
Bad things can occur in the middle of the night, requiring immediate assistance in order not to cause more damage. But guess what? You can count on a dedicated team of IT professionals from Secure Networks ITC to help you solve your IT issues at any time and move on with your business as if nothing had happened.
Comprehensive Monthly Reporting
We provide a complete report at the end of each month so that you can have an insight into your IT environment and all the cybersecurity issues it faced during the past month.
Compliance Assessment
We can evaluate your current HIPAA or NIST compliance levels to ensure your company is compliant with all the necessary cybersecurity standards.
Managed IT Orange County Pricing
Secure Networks ITC is a reliable managed service provider whose goal is to help local small and midsize businesses improve their workflow by strengthening their IT infrastructure. For that reason, we offer unlimited and budget-friendly support services to ensure your digital environment is functional 24/7 with ZERO downtime.
Manage Desktop
Pricing is per seat per month. Unlimited Support Options available. Send quote request or contact us below for more information.
Limited Plan
Unlimited Plan
Manage Network
Pricing is per seat per month. Unlimited Support Options available. Send quote request or contact us below for more information.
Limited Plan
Unlimited Plan
Manage Server
Pricing is per seat per month. Unlimited Support Options available. Send quote request or contact us below for more information.
Limited Plan
Unlimited Plan
Manage Security
Protection for all your connected devices with flat fee options. Includes software subscriptions.
Desktop Security Plan
Network Security Plan
Server Security Plan
Managed IT Services in Orange County // Desktop Support
Secure Networks ITC takes your computer security to a whole new level. All you need to do is download a dedicated desktop support app and let our tech-savvy team fix your IT issues remotely and in no time. Our desktop support services include, but aren't limited to the following:
OS installations and updates
Data protection and recovery
Software configuration and setup
Data backup
Virus detection and removal
Scheduled maintenance, optimization & tweaks
Consulting
We can tackle your problems on-site or remotely, depending on what you're dealing with. Nevertheless, our end goal is to solve your issues quickly and efficiently, allowing you to get back on track in no time.
Learn more >>>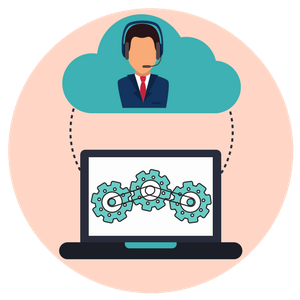 Managed IT Services in Orange County // Server Support
Your server must be capable of handling a heavy workload 24/7 with minimum downtime. To prevent any severe issues that could affect your server's functionality, proper maintenance is the key. A healthy server ensures stable workflow and excellent performance, resulting in better communication with clients and enhanced employee productivity. Rely on our server specialist to help you choose a server suitable for your business type and size, set up and configure it, and keep it secure and up to date. In addition, we offer the following:
Remote monitoring and maintenance
Server migrations
Setup and configuration
Server upgrades and security
Backup and disaster recovery
Our server support services are tailored for each client, regardless of their server type or the number of units they have.
Learn more >>>
Managed IT Services in Orange County // Network Support
Our network support specialists will manage your network to a T – from office network design to comprehensive and secure wireless and firewall setup. Essentially, our network support aims to improve your office performance and create a glitch-free environment. We use the best IT network equipment to address the most common network glitches and enhance the overall performance and reliability of your network. You can count on us to perform the following network support services:
Office network design
Setting up VoIP phone system
Installing secure VPN connection (Virtual Private Network)
Remote access
Virtualization
Complete wireless and firewall installation and setup
Learn more >>>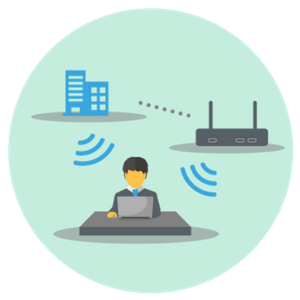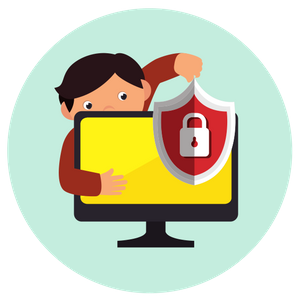 Managed IT Services in Orange County // Cybersecurity
Cybersecurity is a vital aspect of any small business, especially since it impacts the quality of your daily business operations. Handling cybersecurity by yourself is quite overwhelming, which is why our managed cybersecurity package is a must. Our proactive approach to cybersecurity makes sure your sensitive clients' data is 24/7 safe from the most sophisticated cyber threats. Our data recovery plans provide peace of mind as they guarantee your data is safe from complete loss even if it's damaged. We offer the following services to protect your essential business data from cyberattacks and breaches:
Firewall installation
Antivirus and anti-ransomware protection
HIPAA and NIST compliance assessment and support
Data recovery plan (DRP)
Triple server backup
Learn more >>>
Managed It Services in Orange County // HIPAA Compliance
If your industry requires you to be HIPAA-compliant, Secure Networks ITC is here to help you accomplish it. HIPAA rules and regulations can be pretty complex, which is why healthcare organizations often struggle to understand them completely. As a result, they are at risk of violating the compliance rules and affecting their business. You can rely on Secure Networks HIPAA consultants to lead you through the whole HIPAA process, ensuring you understand all the rules and maintain compliance in the long run. We offer the following:
HIPAA compliance audit
Evaluation of your current HIPAA compliance levels
Detecting potentially exposed desktops and networks
Protecting your devices from cyber threats
Crafting a unique compliant data protection strategy
Setting up HIPAA-compliant emails
Setting up HIPAA-complaint Microsoft 365 accounts
Installing HIPAA-compliant servers
Making sure the workforce is fully compliant with HIPAA regulations
Limiting access to data to authorized personnel only
Learn more >>>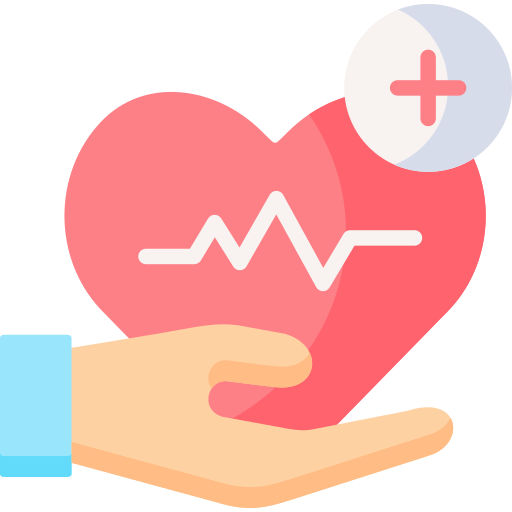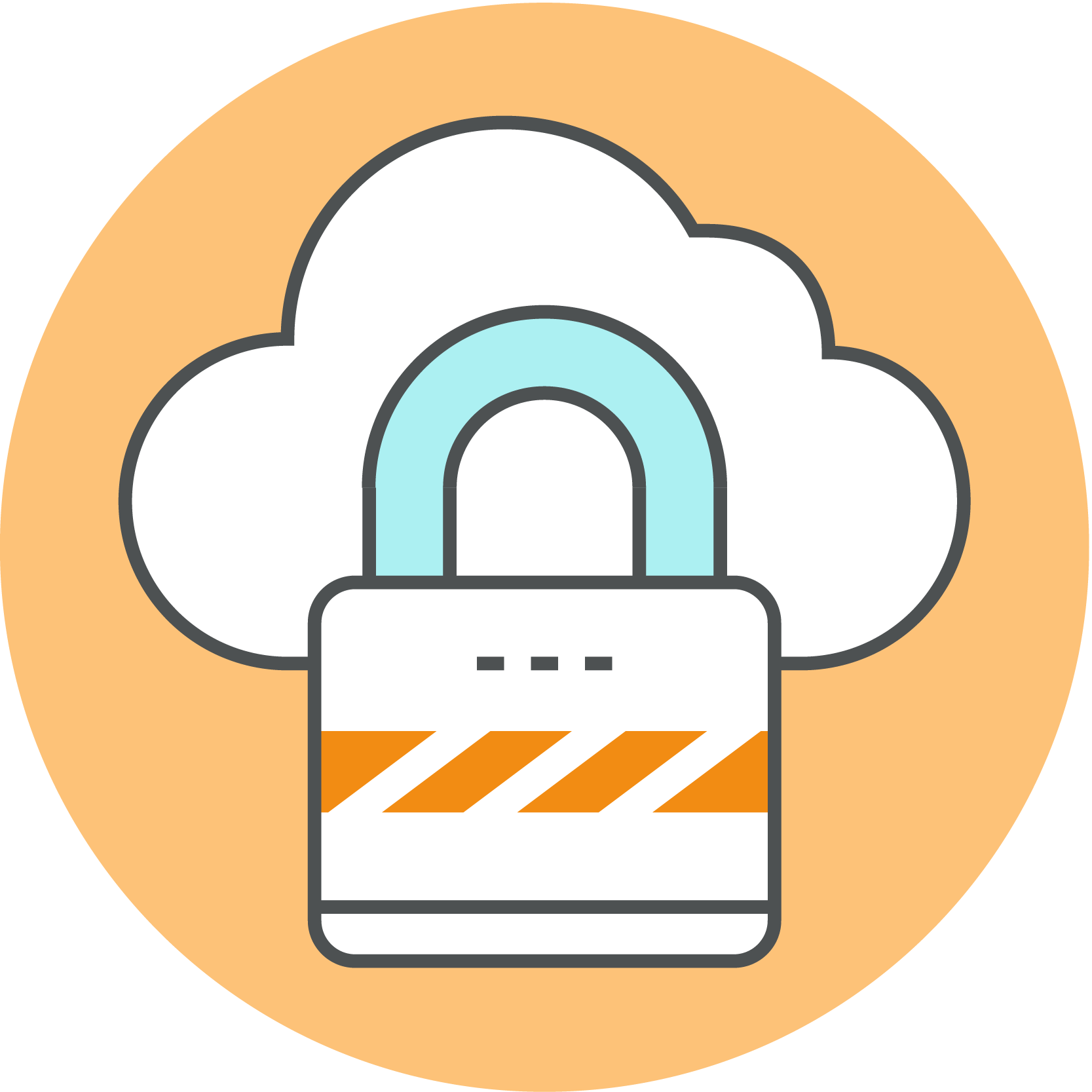 Managed IT Services in Orange County // NIST Compliance
NIST compliance is based on unique strategies and standards to help you adopt the latest cybersecurity practices and lower the risks of security breaches. Like HIPAA, the NIST framework can be pretty comprehensive, which is why you need trusted NIST consultants from Orange County to give you a hand with the following:
Choose the most convenient NIST publication for your specific business needs
Run the initial evaluation to check your current compliance levels
Provide a complete evaluation report
Recommend a suitable security plan
Present the roadmap for achieving compliance
Supervise the process of improving your cybersecurity infrastructure
Establishing reliable security controls
Implement progressive security measures to protect your system from malicious code
Detect and fix any glitches in your system
Learn more >>>
Managed IT Services // On-Site & Remote Computer Support
On-site and remote support are the core of the Orange County IT services we offer. Remote IT support is exceptionally helpful because 90% of IT-related issues can be solved remotely, using dedicated software that facilitates the overall process. However, our technicians won't be able to tackle all the problems remotely. That's why we offer prompt and experienced
on-site support
. You can count on our team of on-site support technicians to address any physical problem on your device, whether it's an emergency or not.
Learn more >>>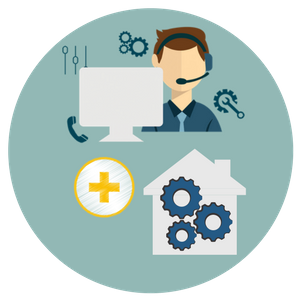 Why Clients Choose Our Orange County Managed IT Services?
Even after 15 years of experience serving small and midsize businesses across Orange County and its surrounding areas, we remain the number one choice among different industries seeking strong and reliable IT support. Here is why: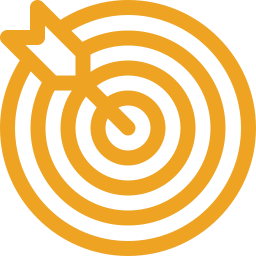 ALWAYS HERE FOR YOU
You can contact our IT consultants via phone, email, or chat whenever you're dealing with IT emergencies. If your specific problem cannot be solved remotely, we'll send a team of technicians to your premises to help you resolve your issues and get back on track.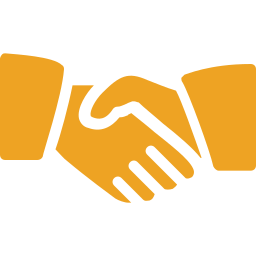 15 YEARS OF EXPERIENCE
Secure Networks ITC has been in business for over 15 years, during which we have helped different industries overcome the most common IT challenges, strengthen their IT infrastructure, and protect their digital assets with the highest level of efficiency.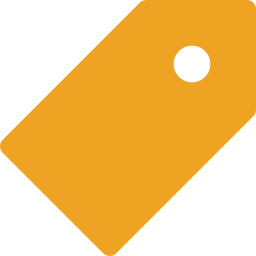 FULL CONTROL OF IT EXPENSES
We offer different IT service plans at competitive prices. With us, you get the opportunity to enjoy unlimited and cost-efficient services not every IT company in Orange County can offer.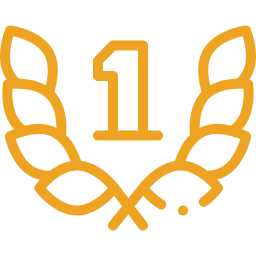 STATE-OF-THE-ART IT SERVICES
We have hundreds of happy customers under management. Therefore, we know how to deal with your unique IT challenges and help you succeed.
Managed IT Orange County: Frequently Asked Questions
Most contemporary businesses highly depend on technology. If you're one of them, don't wait until your office network becomes vulnerable but hire the best IT company Orange County has – that way, you'll provide a secure space for your business to grow. As a small business owner, you should focus on your core business and let professionals take care of your IT infrastructure. If you're not sure how it works, let us lead you through the most frequently asked questions regarding managed IT services.
What are Managed IT Services?
Managed IT services refer to outsourcing certain IT tasks to a third-party company known as Managed Service Provider (MSP). Such tasks might range from basic (IT equipment maintenance and software update) to more complex IT outsourcing.
Why Do SMBs Hire a Managed Service Provider?
Small, midsize, and even big companies choose managed IT services because they don't have enough in-house resources or trained IT teams to handle daily IT challenges. For that reason, managed IT services are an excellent way to take IT-related duties off your plate and completely focus on your core business matters.
How Can My Business Benefit from Managed IT Services?
Your business can benefit from managed IT services on various levels, including: 1) Business Growth If your business keeps pace with the latest technology trends, it is more likely to grow and deliver optimal services to your customers. With an entire IT team by your side, you can rest assured that your desktops, laptops, and mobile devices are up to date and ready for business. 2) Saves Your Time Let professional IT guys solve your IT issues and have more time to focus on your core business. Additionally, a reliable MSP won't let you wait but will complete their duties quickly and efficiently. 3) Helps Your Business Stand Out Managed IT services help small companies stand out from their competitors by improving their workflow, encouraging innovations, generating profit, etc. 4) Mitigates Risks and Reduces Stress Dealing with complex IT tasks can be quite overwhelming for a non-tech-savvy staff. To avoid stressful situations and mitigate the most common IT challenges, rely on a proven MSP to create security policies, schedule backups, and implement tech solutions to reduce downtime and prevent revenue loss. 5) Increases Your Business Reputation A company leveraging technology is considered more mature than a business that hasn't implemented tech solutions yet. For that reason, it tends to be more reputable and reliable than its competitors. 6) Helps You Maintain Compliance Frequent changes in compliance standards and regulations can be pretty frustrating, especially when companies struggle to maintain their HIPAA, NIST, or DFARS compliances. Luckily, most MSPs offer compliance services to help you understand the laws and regulations and maintain compliance in the long run. 7) Saves You Money Hiring managed IT services is more budget-friendly than gathering an entire in-house IT department. Besides, managed service providers offer reasonable pricing without hidden fees, allowing you to control your costs fully.
What Do Managed IT Services Include?
Managed IT services include various plans depending on your unique needs:
Backup and data recovery
Help desk solutions
Fully-managed IT support services
Managed network security
Desktop support
Server support
Cloud services
When Did Companies Start to Use Managed IT Services?
When the technology became a necessity in the corporate world, hiring break/fix technicians became costly and time-consuming. Therefore, companies needed a better solution – managed IT services. Managed IT solutions are proactive, and they include regular maintenance, upgrades, system monitoring, and detecting and preventing problems before they start. For that reason, they soon became the most popular solution among large and small companies and SMBs worldwide.
How to Choose the Best MSP in Orange County?
It may be challenging to find a reliable MSP in Orange County. But let us narrow your choices – call Secure Networks ITC at (213) 861 2255 and start your prosperous IT journey with peace of mind.
IT SUPPORT FOR SMALL BUSINESSES IN ORANGE COUNTY
You Can Find Us Here
---
---